Zac Efron, Vanessa Hudgens Reunion: Austin Butler's Ladylove Playing As Teacher In 'High School Musical 4'? Actress Remembers Romance With 'Baywatch' Star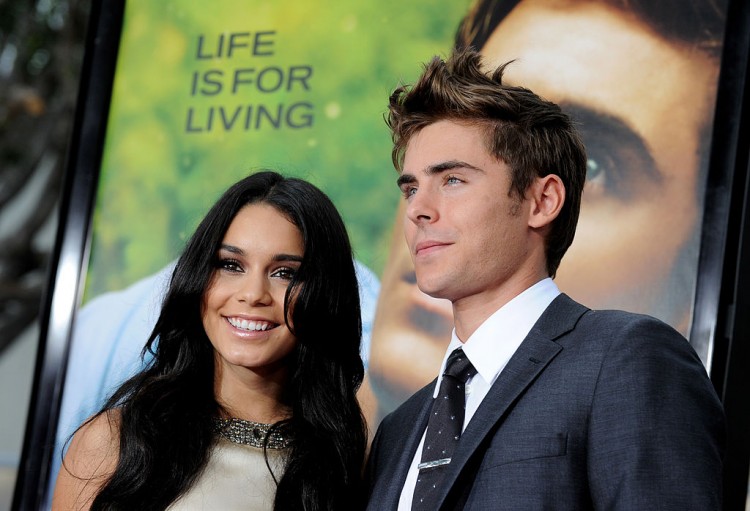 Several fans of the "High School Musical" movie series have expressed their excitement on the possibility that Zac Efron and Vanessa Hudgens might be reunited once again. Recently, the "Spring Breakers" actress had recounted her younger days when she was still doing the drama-musical film with her former beau.
Blasting News shared that Vanessa Hudgens does not regret anything that had happened on her life. According to the former ladylove of Zac Efron, she is thankful to all the circumstances that she had been into as these have made who she is today.
"Everything that I've done career-wise, personal-life-wise, has gotten me to be the person that I am today and I love the person that I am today so I wouldn't change a thing," Vanessa Hudgens has stated in a discussion with "The Zach Sang Show." "The hard things, the happy things, the fun things, everything has really molded me and I'm really grateful for all it," the ex-girlfriend of Zac Efron added on.
While Vanessa Hudgens is currently happy on her relationship with Austin Butler, the "Gimme Shelter" hinted that she is not remorseful about having an affair with Zac Efron. The former "High School Musical" lead star was even grateful that she had learned a lot of lessons from it.
Meanwhile, Korea Portal has previously shared that there have been reports stating that Vanessa Hudgens is willing to do a new project with Zac Efron in the near future. Speaking to E! News, the "Sucker Punch" actress had hinted that she is willing to be a part of the "High School Musical 4" movie.
Even though the "Beastly" star admitted that she is a teen at heart, Vanessa Hudgens said that she could be a teacher in the fourth installment. The former leading lady of Zac Efron has also encouraged the new casts of the "High School Musical 4 movie to just enjoy and have fun while filming it.
Both Zac Efron and Vanessa Hudgens have yet to confirm the speculations that they could get reunited in "High School Musical 4" film. Stay tuned to Korea Portal for more news and updates about Zac Efron and Vanessa Hudgens!
© 2019 Korea Portal, All rights reserved. Do not reproduce without permission.