Kim Tae Woo Of K-Pop Group G.o.d Returns Solo With 'T-WITH' Album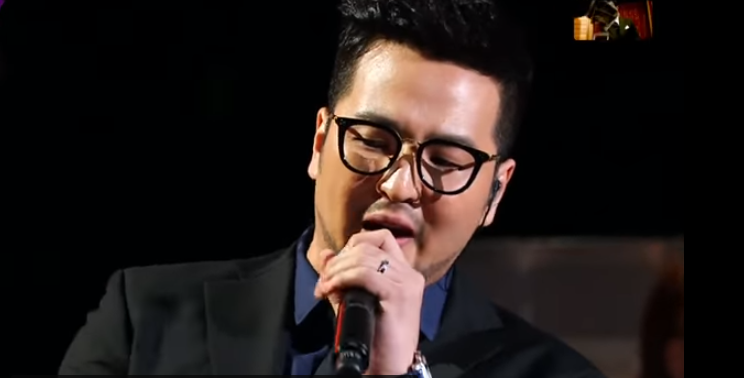 Kim Tae Woo, 36, is returning with a new album after two years of hiatus. The original leader of the K-Pop boy band g.o.d will release his sixth album titled "T-WITH."
The title track of 'T-WITH" will carry the meaning "with listeners and fans." The track will not have a featuring artist unlike all the other songs in the album, which is set to be released on July 3, according to All KPop.
Kim released his first solo album in October 2006. His second, third, fourth and fifth solo albums were released on Sept. 7, 2009, March 3, 2011, Feb. 20, 2013 and June 18, 2015, respectively.
The first album was simply titled "Solo Special." The respective titles of the following albums were "T-Virus," "T-School," "T-Love" and "T-Road."
In 1999, g.o.d released its first album. The group's seventh album was released in 2005, after which the members pursued solo careers.
In 2014, Kim reunited with Joon Park, Yoon Kye Sang, Danny Ahn and Son Hoyoung. They released their eighth album as a group.
In 2016, Kim recorded "Because of You," the official soundtrack of "Jealousy Incarnate." The SBS series starred Go Kyung Pyo, Gong Hyo Jin, Jo Jung Suk, Lee Sung Jae, Lee Mi Sook, Park Ji Young and Seo Ji Hye, who is currently dating Korean Baseball League player Yun Sung-hwan, according to Korea Times.
"Because of You" is the 10th TV series' official soundtrack recorded by Kim. The first one was "Dreaming Dream" of "Iris" in 2009 followed by "Dropping Rain" of "Personal Taste" in 2010 and "Falling in Love" of "Warrior Baek Dong Soo."
In 2012, Kim recorded "That's Why I'm Running" of "Feast of the Gods" and "High High" of "A Gentleman's Dignity" and in 2013, he recorded "I'm Stupid" of "Queen of the Office" and "My Lady" of "Marry Him If You Dare" in 2013. He is also the voice behind "Only You" of "My Lovely Girl" in 2014 as well as "Glory" of "AIMA" and "Darling U" of "Oh My Venus" in 2015.
© 2023 Korea Portal, All rights reserved. Do not reproduce without permission.