'Suspicious Partner' Updates: Ji Chang Wook Tries His Hand At Directing, Shoots Scene For Drama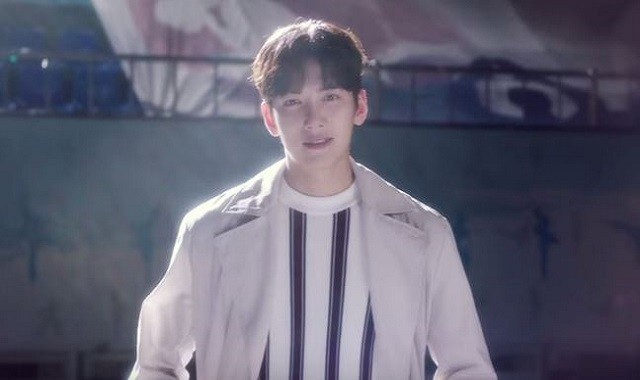 Ji Chang Wook proved that he can play dual roles in a TV drama, one as an actor and another as a valued member of the production team. Recently, the actor's attempt at temporarily becoming the director to film a scene for "Suspicious Partner" was revealed.
The "Healer" star was recently given a chance to play a directorial role in the said SBS romantic comedy series. Latest behind-the-scenes photo stills from the "Suspicious Partner" filming location featured Ji Chang Wook working closely with the production team as he looked at the monitors on set.
Going behind the camera, Ji Chang Wook was also photographed controlling one of the cameras to help film an outdoor scene for "Suspicious Partner." He was even captured having a serious discussion with the director as they reviewed a particular shot. A staff member shared in an interview with Korea Portal the SBS drama's director was kind enough to mentor the actor and allowed him to use the camera so he could experience how to set up a shot and film a scene.
Apart from trying to learn the technical side of filming a drama, Ji Chang Wook was also credited with creating a fun working environment on the set of "Suspicious Partner." Given his playful antics and "infectious energy," the actor helped to boost the mood during filming, according to the said staff member.
Meanwhile, "Suspicious Partner" continues to delight avid viewers with its interesting storyline that include the growing romance between its lead characters Ji Wook and Bong Hee. Portrayed by Ji Chang Wook and Nam Ji Hyun, respectively, the SBS drama also posted steady viewership shares with ratings ranging from 7 percent to 10 percent.
However, avid viewers have been hoping for a TV rating increase that will bump viewership shares to 15 percent. Ji Chang Wook and Nam Ji Hyun shared in an earlier interview that they will send a coffee cart to an area identified by fans if the ratings for "Suspicious Partner" reach the said level, Soompi reported.
"Suspicious Partner" airs every Wednesday and Thursday on SBS. Watch a clip from Episode 23 below:
© 2018 Korea Portal, All rights reserved. Do not reproduce without permission.