'NCIS' Season 15 Air Date, Spoilers, News & Update: Cote de Pablo Rejects Michael Weatherly Reunion? Truth Behind Jennifer Esposito's Termination Revealed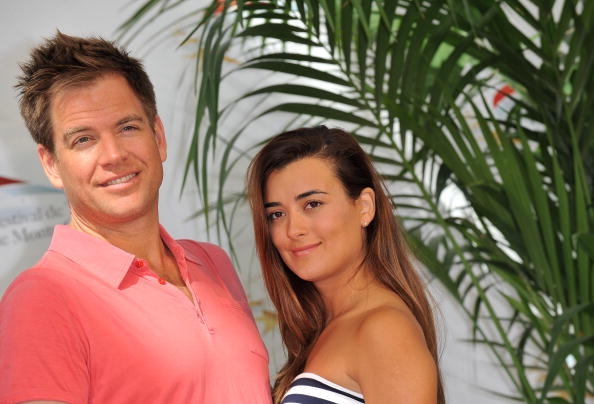 Thousands of fans are now excited for the upcoming airing of the "NCIS" Season 15 despite the lack of details about the next installment. Now, new reports are claiming that Cote de Pablo is not yet ready to get reunited with Michael Weatherly.
Celebeat reported that the highly-speculated Cote de Pablo and Michael Weatherly reunion might not, at all, happen in the up and coming "NCIS" Season 15. According to the news outlet, "The 33" actress could possibly have other things in mind and reprising her role in the imminent "NCIS" Season 15 might not be a part of it.
At the moment, Cote de Pablo is into doing Broadway productions such as "The Mambo Kings," which sparked speculations that reuniting with Michael Weatherly in "NCIS" Season 15 could possibly be impossible right now.
Despite that, the publication has also opened up the possibility that Cote de Pablo and Michael Weatherly might do another project together but not in the up and coming "NCIS" Season 15. Celebeat shared that the pair could consider having their on-screen get-together in "Bull" Season 2.
However, the news outlet had, once again, emphasized that Cote de Pablo could possibly be just interested in doing theater productions than making another on-screen project like the "NCIS" Season 15. The former leading lady of Michael Weatherly has yet to comment on these speculations.
Meanwhile, Blasting News has shared that "NCIS" Season 15 could possibly face another round of cancellation rumors after it was confirmed that Jennifer Esposito is no longer coming back. According to reports, the actress playing Alex Quinn will not be seen in the series anymore after the management came up with a very painful decision.
"It was a great experience," Jennifer Esposito stated. "I could not have asked for a better opportunity than to work with the NCIS cast and producers," she added on, confirming that fans would not be seeing her anymore in "NCIS" Season 15.
According to the publication, the showrunners are planning to take "NCIS" Season 15 in a different direction. Sources have claimed that the management want to explore other slants, which was not covered by the late Gary Glasberg.
"NCIS" Season 15 is predicted to premiere in September 2017. Stay tuned to Korea Portal for more "NCIS" Season 15 spoilers, news and updates!
© 2018 Korea Portal, All rights reserved. Do not reproduce without permission.