Multinational Carmaker Hyundai Motor To Launch Luxury Cars Under Premium Brand Genesis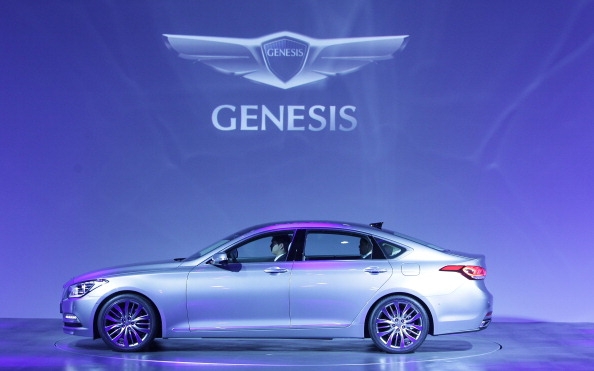 On Wednesday, Hyundai announced that it will be launching Genesis as a solo high-end brand after its Genesis line of vehicles in effort to expand their ground on the fast-growing market of luxury vehicles, reported Channel News Asia Nov. 4.
The fifth-largest carmaker in the world said that they will be releasing six models under its premium Genesis brand by 2020, including its 2013 luxury sedan and a larger sedan that the company will be launching in December.
In 2008, the Genesis vehicle models were introduced in the market and have garnered a number of recognitions for design due to its more refined look as compared to Hyundai's preceding models.
"High-end cars account for only 10 per cent of the global market but ... the sector is leading the industry in terms of technology and design," said Hyundai vice chairman Chung Eui Sun at a press conference. "I am confident that the launch of the new brand will play a major role in our future growth."
According to Drive on Thursday, Hyundai will be making design, innovation and customer service their focal point in order to create connection between its new brand and the more established European brands.
"We have created this new Genesis brand with a complete focus on our customers who want smart ownership experiences that save time and effort, with practical innovations that enhance satisfaction," said Chung. "The Genesis brand will fulfil these expectations, becoming a market leader through our human-cantered brand strategy,"
The Genesis brand will be utilizing a new wing emblem in order to differentiate its line from the standard Hyundai vehicles.
Hyundai has also created a Prestige Design Division, which will be led by Luc Donckerwolke who made designs for the Volkswagen Group. The work for Hyundai's new division will be supervised by the president and chief design officer of Hyundai, Peter Schreyer.
"In creating the design signature of Genesis brand cars, we set out to display confidence and originality, creating highly desirable products that present new charm through innovative styling and proportions," said Schreyer.
© 2020 Korea Portal, All rights reserved. Do not reproduce without permission.