'Pokemon GO Fest' Tickets Go On Sale Today; Looming Update To Work On Multiplayer Gameplay And Gym Defenders?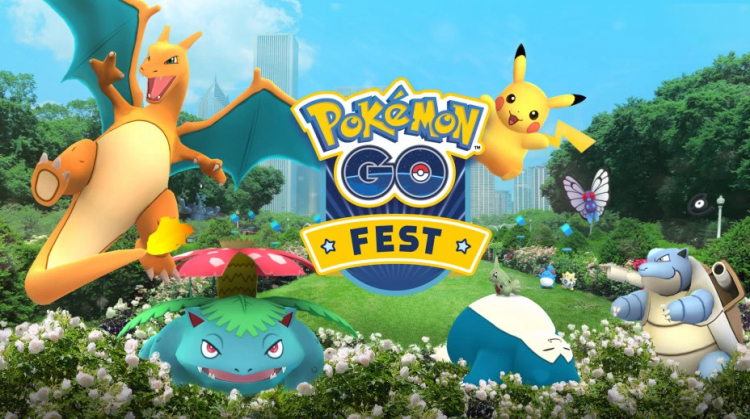 Niantic has recently announced that gyms within "Pokemon GO" will be momentarily closed out to give way to some undisclosed updates. Another Pokemon affair is about to be dropped by the game developer, though it is said that the upcoming gathering will be exclusive within the Windy City.
Trainers residing and nearby Chicago are very much aware of the inbound "Pokemon GO Fest" happening on July 22 at Grant Park as tickets for the said gathering will go on sale for 48 hours that will kick off today, June 19. Reports suggest that the event will celebrate both the community and the game's first anniversary, though details about the affair were not disclosed, according to Forbes.
However, it is believed that Niantic might be giving away some nifty items exclusive to "Pokemon GO Fest" attendees and even give them the chance to capture some rare monsters during the event. Legendaries, on the other hand, are simply out of the question since such move will definitely enrage a large chunk of the game's player base and Niantic is very much knowledgeable about that.
Meanwhile, it is still uncertain as to when will the "Pokemon GO" gym closures would take place. Nevertheless, in a statement obtained by the Daily Star, a Niantic insider said that albeit the difficulty of giving an exact timeframe due to the looming update's "moving pieces," the staff revealed that it might kick off within the "West Coast during U.S. business hours."
In line with this, rumor mills also suggest that Niantic could be pushing for a collaborative gameplay in "Pokemon GO." Moreover, it is also believed the developer could be making fixes within the AR title's doable gym defenders as this has been one of the long-time concerns of most trainers. Check out a video about the mobile game here:
© 2018 Korea Portal, All rights reserved. Do not reproduce without permission.