5 Secret Korean Getaways That Most Tourists Do Not Know About
by
Mudit
/ Jun 19, 2017 11:20 AM EDT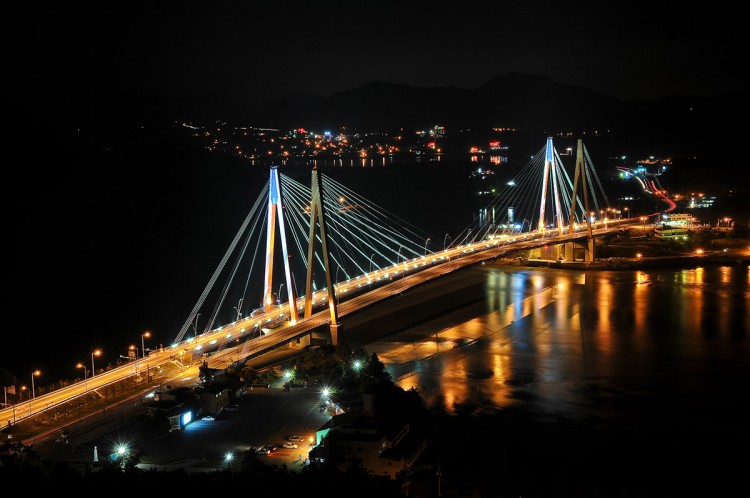 With the summer season nearly coming to an end, it is high time for a much-needed vacation. If you haven't been able to go someplace quiet and relaxing then this is the right place for you. Here is list of 5 summer Korean getaways that will help you relax and get away from the busy city lifestyle of Seoul.
Bogildo Island in Jeolla-Nam Do - The Bogildo Island is a quiet island that is relatively unknown to most Koreans. It was discovered by the Confucian scholars during the Joseon Dynasty and is the perfect place to relax and get away from the hustle-bustle of the city. The island features activities like fishing hotspots, beaches, hiking trails, temples, and gardens.
Palgonsan/ Seomun Market in Daegu - Daegu is the fourth largest city in South Korea but unlike Seoul; Daegu remains conservative in its ideology with Confucianism still playing an important role in the citizen's daily life.
Jeongdongjin in Gangwon-Do Province - Gangwon Do Province is an active area of Korea that offers tourists a variety of activities and adventure sports during all the seasons. During the winter, the area is famous for snowboarding and skiing and tourists and other visitors can easily hit the slopes of Pyeongchang which will be hosting the 2018 Winter Olympics.
Jindo Island - Jindo Island is the home to the famous Jindo dog and is located off the southwest coast of the South Jeolla province in South Korea. Many tourists head directly to Jindo in order to catch a glimpse of these rare dogs which are considered as a national treasure by their government. The dogs became famous for their loyalty towards their owners.
Gwangju - Gwangju is the 6th largest city in Korea and is famous for Gwangju Lake. The city is also famous for being the home to the 1980 Gwangju Democratic Uprising against Chun Doo-Hwan; the Korean Military Dictator. The event led to the city being dubbed as "The Heart of Democracy". As of now, Gwangju is a thriving center of liberal arts and Korean culture.
Hence, these are the 5 secret getaways in the Korean Peninsula that will help you relax and get away from the hustle bustle of the city, this summer.
© 2018 Korea Portal, All rights reserved. Do not reproduce without permission.