'Anarchist From Colony' Actor Lee Je Hoon: Park Yeol Had Quick Temper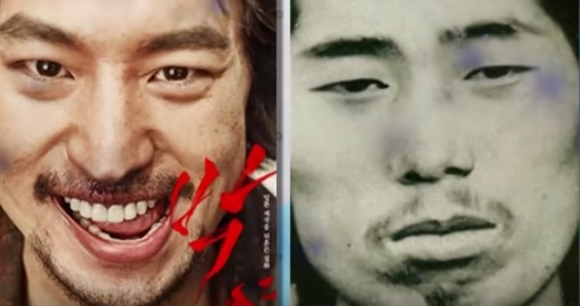 After starring in the tVN series "Tomorrow With You" opposite Shin Min Ah, Lee Je Hoon is set to make a comeback on the big screen. He will play the title role, independence activist Park Yeol, in the upcoming South Korean biographical period drama film "Anarchist from Colony."
Directed by Lee Joon Ik, "Anarchist from Colony" is set during the Colonial Era. In this period, Park organized Heukdohwe anarchist group, which planned to assassinate Japan's Crown Prince Hirohito.
"He was very rough and had a quick temper, and those aspects are portrayed in the film," Je Hoon told Korea Herald in an interview in Samcheong-dong. "But deeper inside, he had studied a lot about anarchist theories and other areas."
Je Hoon went on to described Park as a boyish and fiery person who was humorous at times. All those aspects of the independence activist develop throughout the story of "Anarchist from Colony," according to the actor.
As an anarchist group, Park was dubbed the unruly Korean. Japanese police arrested him in 1923 and sentence him to life imprisonment for treason.
The real-life story of Park does have a romantic side, as well. He fell in love with a Japanese woman named Fumiko Kaneko, who was also a member of his anarchist movement.
In "Anarchist from Colony," Fumiko will be played by Choi Hee-seo. The actress was last seen in was David Cho's "How to Break up with my Cat" in 2016.
On the other hand, the last film Je Hoon starred in was the 2016 noir comedy action film "Phantom Detective." After this, he and Shin starred in "Tomorrow With You" along with Kang Ki Doong, Park Joo Hee and Lee Jung Eun, among others.
In other news, Shin was featured in the June issue of Marie Claire Korea. The magazine featured photos of the actress and her collaboration with the cosmetic brand O HUI.
There are still no news about the next TV series Shin will star in. On the big screen, her last project was the 2016 drama film "A Quiet Dream," in which she made a cameo appearance.
© 2023 Korea Portal, All rights reserved. Do not reproduce without permission.