Man Awarded $870,000 After Doctor Removes the Wrong Testicle During Surgery
by
Mudit
/ Jun 19, 2017 11:19 AM EDT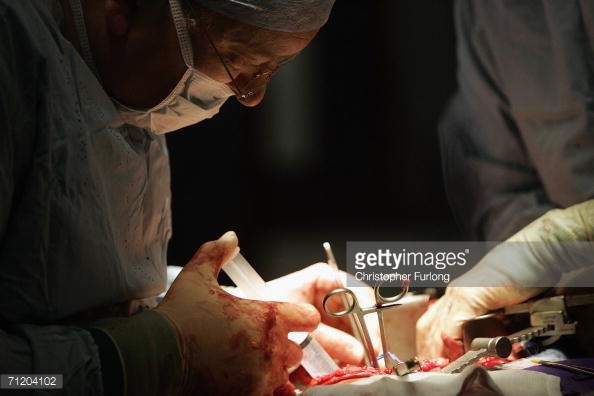 A man from Pennsylvania has been finally awarded a monetary compensation of $870,000 after a doctor removed the wrong testicle during a surgery back in 2013. The man: Steven Hanes is a 54-year-old resident of Mount Union Pennsylvania and was being operated on, in order to get rid of a painful right testicle. Hanes was getting the surgery done in order to get rid of the testicle that pained him for years.
However, after the surgery was over, Hanes discovered that the doctors had managed to remove the healthy left testicle instead of the right one. As anyone would imagine, Steven Hanes was furious over this screw-up and decided to sue the doctors and the hospital.
After the much development in the case, the jury finally reached a verdict this year and decided to award Steven Hanes $870,000 in compensatory damages. The amount is split into two as $620,000 of the money was awarded as compensatory damages to Hanes for the damages and malpractice faced by him.
$250,000 was awarded to Steven as part of the surgeon's punishment. The state jury found the resident surgeon, Dr. Valley Spencer Long guilty of his mistake and awarded Steven an additional $250,000 as compensation. The jury found Dr. Spencer Long to be "recklessly indifferent" in his treatment of his patient, Steven Hanes. Due to this recklessness, Steven had to part ways with his only healthy testicle.
The is the first medical malpractice verdict that the state justice department has awarded in the immediate area after a gap of at least 25 years. This is not the first time something like this has happened. You can read about this story, in which a woman sued the Yale hospital for removing the wrong rib from her ribcage during surgery.
© 2019 Korea Portal, All rights reserved. Do not reproduce without permission.