G-Dragon & Sandara Park Dating: Will Sandara Be Special Guest In G-Dragon's MOTTE In Manila? Fans Hope So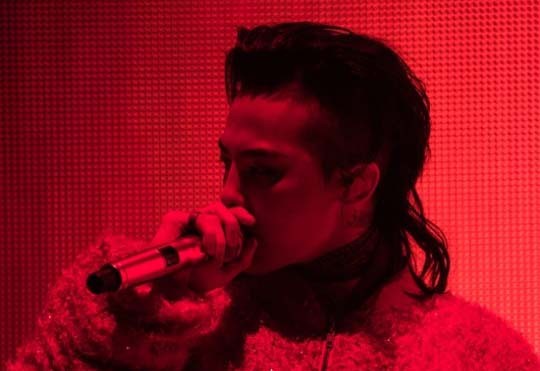 Fans of Sandara Park and G-Dragon were upper excited about the announcement that G-Dragon's "Act III:MOTTE" is coming to Manila, along with the addition of several other Asian cities like Hong Kong, Jakarta, Kuala Lumpur and Taiwan to the tour. Many are expecting that his rumored girlfriend Sandara Park will be his special guest at the concert.
According to a report by Billboard Philippines, G-Dragon's MOTTE in Manila will happen on September 1 and will be produced by IME Philippines. No additional details were released about the concert yet or whether it will be extended to two nights as with other Asian cities. There has also been no confirmation if Sandara is being considered as a guest but fans remain hopeful because of Sandara, who considers the Philippines as her second home, attended the BIG BANG concert in 2012 and even took the group on a tour.
Fans hopes were fueled by recent events where Sandara was spotted in attendance in G-Dragon's "Act III:MOTTE" concert in Seoul sitting beside BIG BANG members Taeyang and Daesung. The former 2NE1 member, while she tried to keep a low profile was seen by fans talking with former 2NE1 leader CL and preparing her camera to take photos of the night's events, Korea Portal reported.
Applers, or shippers of Sandara and G-Dragon collectively known as Daragon or Nyongdal were curious as to why Sandara never posted any of the night's event on social media. This led some fans to believe that she was trying to be supportive of her rumored boyfriend without causing further dating rumors.
Fans and shippers were made more excited by Sandara's very brief inclusion in a clip for G-Dragon's concert where people who were close to him described Kwon Ji Yong as a person. Kwon Ji Yong is G-Dragon's real name and also the name of his latest solo album.
In the clip, Sandara said that while there are many idols out there, for her there is only G-Dragon. This fueled speculation of a real life romance anew. Clips related to January's viral video showing G-Dragon protecting Sandara after a BIG BANG concert also surfaced leading fans to believe that no matter how much the K-pop superstars deny it, they are really in a secret relationship.
© 2018 Korea Portal, All rights reserved. Do not reproduce without permission.