Girls' Generation Confirms Title Track For Upcoming Comeback; 10th Anniversary Fan Event Announced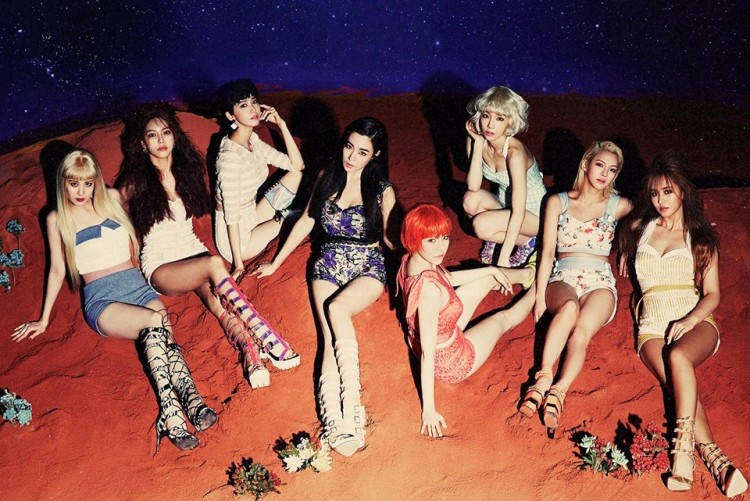 Fans have been waiting for Girls' Generation's most anticipated comeback and details of it have been finally released. The legendary girl group's new title track has been decided and they have also announced that they will be holding a fan event soon.
An exclusive report from dongA revealed that South Korea's national girl group is finally returning to the music scene with a new album. Girls' Generation, also referred to as SNSD, will be celebrating their 10th anniversary since their debut and they have been hard at work to make this the comeback of the decade. The news also revealed that the girl group will be holding a special fan event on Aug. 5 to commemorate their anniversary. Their comeback will also most likely happen sometime in August but SM Entertainment has yet to reveal official details about it.
Girls' Generation member Kim Hyoyeon revealed earlier that the girls have been diligent and extra careful in selecting the right songs for their new album since this year marks an important anniversary. While they have yet to unveil the official details of their album, it has been revealed that they have already decided on their new title track. They are reportedly set to film the music video for their new song within this month.
Fans highly anticipate the return of Girls' Generation since it has been two years since they released new material. The members are currently focusing on their respective solo projects and will be wrapping it up to prepare for their 10th-anniversary comeback. The hype for their comeback heightened when fans spotted the members meeting up with SM Entertainment's big bosses, Lee Soo Man and Kim Young Min. Their 10th anniversary creates not just a milestone for them but for the entire South Korean entertainment industry as well since they may be the first girl idol group to last a decade and hopefully for more years.
© 2023 Korea Portal, All rights reserved. Do not reproduce without permission.