A Pink News: Law Expert Comments On A Pink's Death Threat Issue
by
Kriti
/ Jun 18, 2017 09:33 PM EDT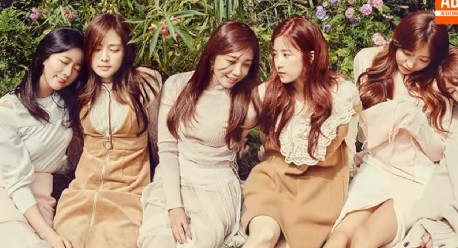 A Pink has been making a lot of headlines lately - primarily for receiving death threats from an estranged fan of hers on Twitter. While the reason behind the fan's feelings is still unknown, experts have taken to public platforms to discuss the issue. On a similar line, KBK 2TV's 'Entertainment Weekly' show which premiered on June 16th, there was a separate segment wherein the experts discussed the topic of A Pink's recent death threat incident.
According to a report published by Allkpop, police personnel on June 14th ran to A Pink's agency after receiving an anonymous death threat call regarding A Pink's life. Following which, a representative of A Pink's agency made an official statement regarding this issue.
The representative went on to state that at the moment, the agency is trying all they can in order to focus on A Pink's safety. The representative further stated that there are several incidents wherein the death threat calls were made over a course of the past two weeks. At first, the representatives replied but then decided to avoid the call. They even further stated that they requested the caller not to call any more.
A law expert in this regard on KBK 2TV's "Entertainment Weekly" stated that while there aren't too many actual attempts of the murder taking place as such, the caller or rather, the perpetrator can be charged with the crime of causing distress and fear to the victim. The law expert stated that the person in question can be imprisoned for a time period of at least three years or more and he will even have to pay a fine of $4,415. However, such things - according to the law experts - really just depend on the kind of situation it really is.
© 2023 Korea Portal, All rights reserved. Do not reproduce without permission.