'One Punch Man' Season 2 Spoilers, Air Date & Updates: Next Season Has Been Announced; What We Know So Far
by
Nino C.
/ Jun 24, 2017 03:35 AM EDT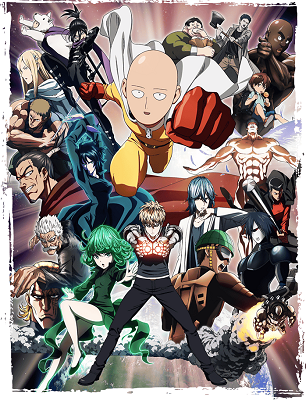 "One Punch Man" Season 2 and its air date remains uncertain. That being said, fans can't wait to see their bald hero Saitama to strike villains with only one punch. There are rumors that the second season will air by 2018 along with the possible storyline of the next season. However, since no confirmation has been given, the details are still unverified.
According to Christian Post, Madhouse announced that "One Punch Man" Season 2 is currently on production. It was confirmed by three voice actor which is Kaito Ishikawa who played Genos, Sonic played by Yuki Kaji and Makoto Furukawa who voiced Saitama. Even though the second season has been confirmed, the details on the upcoming season have not been revealed yet.
One Punch Man Food pic.twitter.com/qUVLVvigo3

— Genos (@iOSGenos) June 15, 2017
A report by Geek said that the last villain of "One Punch Man" Season 1 which is Lord Boros, will be resurrected again and will fight the hero Saitama. But some expectation that will appear on Season 2 would be a set of new characters and villains. Fans might even see some fight scenes from some S-Class heroes.
One of the new villains that might appear on "One Punch Man" Season 2 would be Garou, who is a hero hunter. Garou is a former student of the hero Bang, who is also known as the Silver Fang. The appearance of Garou will trigger the Hero Hunter arc and would lead to another bigger arc.
Fans can't wait for the new season to be released. The first season has given fans great animation and fight scenes. Fan's should wait for more updates that would come when "One Punch Man" Season 2 returns to the spotlight. As for the rumors regarding the epic series, everything should be taken with a grain of salt in mind.
© 2022 Korea Portal, All rights reserved. Do not reproduce without permission.