BTS' Jimin Expresses Support For Ha Sung Woon On 'Produce 101' Season 2
by
Pradeep
/ Jun 18, 2017 09:22 PM EDT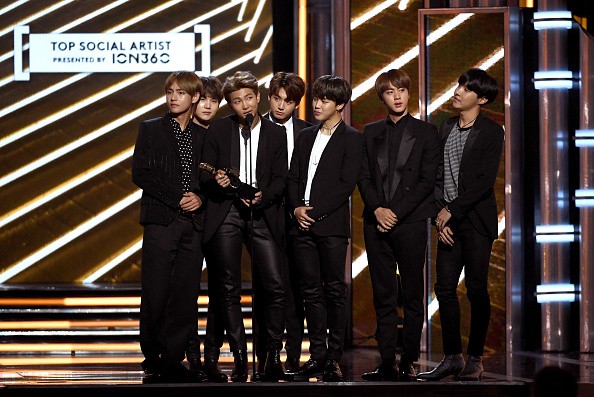 Ha Sung Woon has many supporters. However, not every celebrity gets the privilege to be supported by BTS' Jimin. It appears like Ha Sung Woon is among the lucky few. According to several online reports, BTS' Jimin was acknowledged as expressing ever-growing support for Ha Sung Woon on "Produce 101" Season 2.
According to a report published by Allkpop, Ha Sung Woon apparently left his group called, 'Hotshot' in order to be a part of "Produce 101" Season 2. While this decision was looked upon with skepticism by the majority of the people, it seems like it was worth it after all. The celebrity has now made it to the top eleven in the list. Moreover, he will also be promoting himself as the newly-added member of a newly-formed boy-group called, 'Wanna One.'
While the final ranking announcements of "Produce 101" Season 2 were being announced, little did Ha Sung Woon knew that he was going to be immensely supported by BTS' Jimin himself. After the announcements were made, BTS' Jimin immediately took to Twitter in order to post an encouraging message for his close friend and participant of "Produce 101" Season 2.
Additionally, it was also revealed and confirmed by Jimin that he had voted or attempted to vote for the Ardor and Able trainee while he was traveling. In the post on Twitter, Jimin while addressing Ha Sung Woon stated that he knows that he has worked really hard and thus, it is very touching to see him work so hard. He concluded the post by congratulating him. As can be recalled, BTS' Jimin has always shown support for the actor since the very beginning of "Produce 101" Season 2.
Even though the future of the show remains uncertain; it is highly likely that Ha Sung Woon might just end up winning the show especially given the number of supporters he has.
© 2018 Korea Portal, All rights reserved. Do not reproduce without permission.