'Bride Of The Water God' Spoilers: Nam Joo Hyuk, Shin Se Kyung Fight Over Toilet?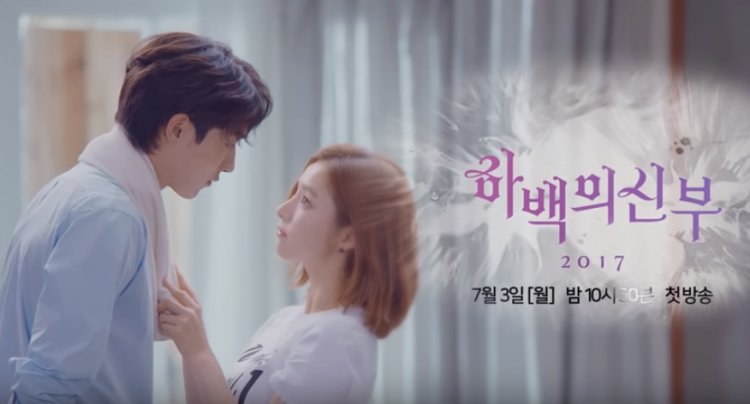 tvN is set to release a new series titled "Bride of the Water God," an adaptation of Yoon Mi-kyung's 2006 comics of the same name. It stars Shin Se Kyung, 26, and Nam Joo Hyuk, 23.
Nam will play Ha Baek, the water god. The character will have a slave, a neuropsychiatrist named So Ah played by Shin.
In one "Bride of the Water God" episode, viewers will see how the water god uses his power to flush the toilet but fails to do so. Wearing a towel, So Ah then appears and tells the water god that he always creates accidents every time she is not around.
"Bride of the Water God" will premiere on tvN on July 3. The characters in the series will be relocated to modern day Seoul, according to Hello Kpop.
Joining Shin and Nam in the "Bride of the Water God" cast are Gong Myung and K-Pop girl group f(x) member Krystal Jung. Gong and Jung will play a wind god named Bi Ryum and a goddess named Hye Ra, respectively.
Kang Ha-neul and Yang Dong-geun will make special appearances in "Bride of the Water God." The former starred in "Moon Lovers: Scarlet Heart Ryeo" and "Entourage" in 2016 while the latter recently starred in the MBC series "Missing 9."
Nam starred in two tvN series before "Bride of the Water God." These are "The Idle Mermaid" and "Cheese in the Trap," in which she starred with her girlfriend Lee Sung Kyung.
In 2016, Nam and Lee reunited in the MBC series "Weightlifting Fairy Kim Bok Joo." There are still no reports on the next TV series of for Lee but she is expected to star in a film with Yoo Hae Jin, according to Soompi.
On the other hand, "Bride of the Water God" is the first tvN series Shin starred in. Her last TV role was Boon Yi, which she played on the SBS series "Six Flying Dragons" from 2015 to 2016.
© 2023 Korea Portal, All rights reserved. Do not reproduce without permission.