'Supernatural' Season 13 Spoilers: Actor Mark Sheppard Shoots Down Rumors Of Crowley's Return, King Of Hell Is Gone For Good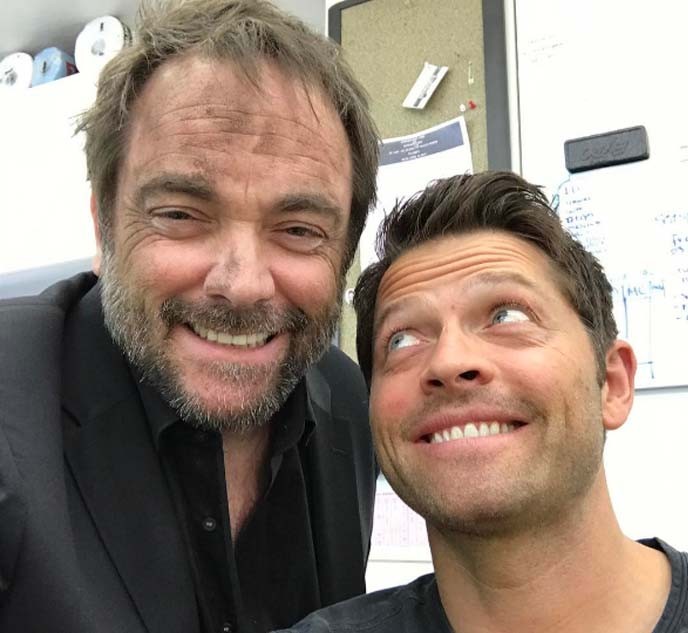 When actor Misha Collins, who plays the angel Castiel in The CW's "Supernatural" confirmed that his character will be returning for the show's 13th season, fans were also hoping that his counterpart, Crowley, also known as the King of Hell, will be making a return as well. No such luck, according to actor Mark Sheppard, who gave life to the role for several seasons.
According to a report by TVLine, Mark Sheppard confirmed that he will not be returning for "Supernatural" Season 13. He thanked the fans and the "Supernatural" family for all the support and said it was time to move on to something new.
After seeing his post, the show's co-producer Jim Michaels made a lighthearted comment on Twitter saying that Mark would never know when he will make his return. Sensing that it will raise the hopes of "Supernatural" fans for no reason, Mark debunked Michael's statement with finality.
"With all due respect, your comment is inaccurate and misleading to the fans," Mark replied to the Twitter post. "There are NO plans to have me return to SPN (Supernatural) at ANY juncture."
It is not uncommon for dead characters to return to "Supernatural." As a matter of fact, lead characters Sam and Dean Winchester, played by Jared Padalecki and Jensen Ackles, have both experienced death, Hell, Purgatory in previous seasons but have returned to show with the help of angels, demons and even God himself.
With the introduction of alternate dimensions at the end of the last season, the possibility also opened for beloved characters like Bobby and Rufus to return as alternative versions of themselves. While Castiel was killed by an angel blade at the "Supernatural" Season 12 finale, it has been teased that when he returns, he will be a different Castiel. Fans believe that Chuck will be making a return to give Cas a fresh lease on life, while others believe that Cas will return from one of the alternate worlds, Korea Portal reported.
© 2018 Korea Portal, All rights reserved. Do not reproduce without permission.