Sandara Park Confirmed To Star In Vampire Movie '107th Year Of Night,' Will Start Training For Action Scenes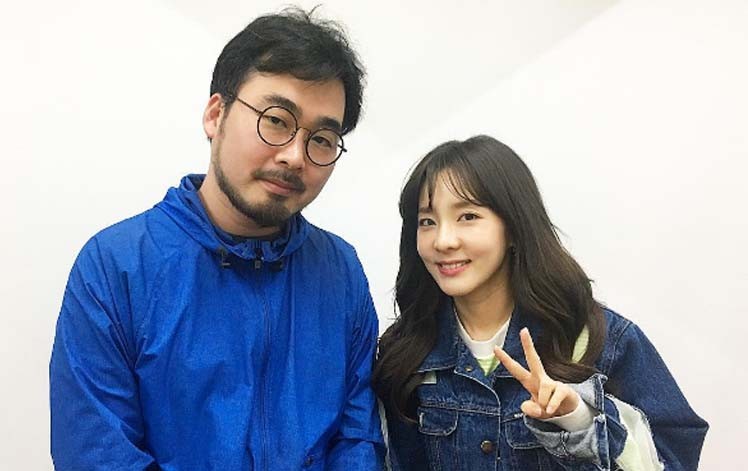 It seems like she has barely finished filming for her second movie "Cheese in the Trap" that former 2NE1 member Sandara Park is gearing to start filming for her next movie. This time, Sandara has been confirmed to join the cast of an action packed vampire movie "107th Year Of Night."
According to a report by Myx, director Lee Won Jun confirmed that he will be working with Sandara Park for the new film which will be produced by YG Entertainment through YG K Plus. The director already teased the new project when he recently uploaded a snap with Sandara with the caption: And now a new work begins 'Actor Sandara Park.'"
The film "107th Year of Night" promises to be a new challenge for Sandara Park and will require her t train for the action scenes in the movie. In the film, she is expected to shed her cute image to perform stunts that will prove to be a treat for her fans. On his own Instagram post, Sandara's trainer shared some snaps of a practice session he had with Sandara and actress Kang Seung Yin for the action scene of the YG film.
"It was perfect as an action boat. Practice hard and make a good scene!" the trainer posted about his hardworking students. "I also ate pudding that Sandara Park gave me."
Sandara's latest movie promises to have a very interesting concept based on the early posts of director Lee Won Jun. While the movie is set to take a supernatural setting with the vampire concept, it remains to be seen which role will be assigned to Sandara.
For her first starring role in "One Step," Director Jeon Jae Hong praised Sandara for being the best rookie actress he has ever worked with. The director praised Sandara for her professionalism and preparedness on set and said that throughout the movie, she only had one NG.
"We only used one camera to film this movie and that's not easy for an actor, but she did well," Jeon Jae Hong said. "In my opinion, I think she (Sandara) should keep acting over singing [if she had to choose one]."
© 2018 Korea Portal, All rights reserved. Do not reproduce without permission.
Tags:
Sandara park News
,
Sandara Park Updates
,
Sandara Park Movie
,
Sandara Park One Step
,
Sandara Park 'Cheese in the Trap'
,
Park Hae Jin 'Cheese in the Trap'
,
Mountain Movement Story
,
Jeon Jae Hong director
,
'One Step' korean movie
,
Korean Movie
,
Korean film
,
Sandara Park vampire movie
,
107th Year of Night
,
Sandara Park action movie