'Hyori's Bed And Breakfast' Spoilers: Lee Hyori, IU Enjoy Jeju Island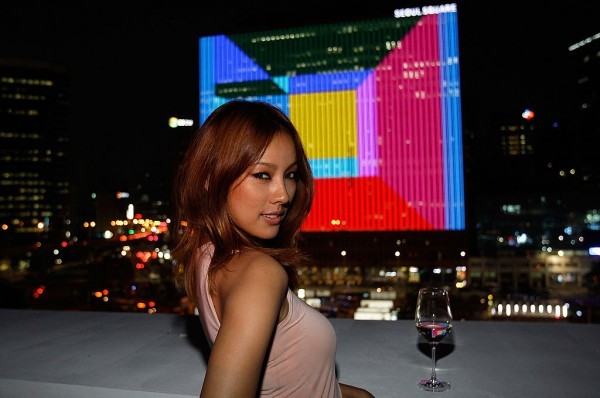 After going on hiatus for more than a year, Lee Hyori, 38, is returning to the small screen with the new JTBC reality series titled "Hyori's Bed and Breakfast." The show will feature her fellow singer and actress Lee Ji Eun, who is professionally known as IU, as a guest.
In the "Hyori's Bed and Breakfast" episode featuring IU, Hyori is expecting to see a housekeeping staff member to arrive. Instead, Hyori is surprised to see IU standing in front of her doorstep with her luggage then the latter reveals that she is the housekeeping staff member the former is expecting.
The episode was filmed in the house of Hyori and her husband Lee Sang Soon on Jeju Island. Fans will see how IU enjoys the lifestyle on the island as she helps the couple with various tasks around the house.
"Hyori's Bed and Breakfast" will premiere on June 25, according to All Kpop. It is one of the two reality series that will feature Hyori this 2017.
Hyori is also set to appear on "Infinite Challenge." She was featured on the MBC reality show in 2006, 2007, 2009, 2010, 2013 and 2014.
The "Infinite Challenge" episode featuring Hyori was also filmed on Jeju Island. In the episode, she and the cast of the reality show will learn modern dance from "Dancing 9 Season 2" winner Kim Seol Jin, according to Soompi.
The last time fans of Hyori saw her on the small screen was in 2014 when she appeared on "Magic Eye," "Infinite Challenge" and "Our Sole Earth." In 2015, she was featured as a narrator on the SBS show "Take Care of My Dad."
IU also appeared on "Infinite Challenge" in 2015 and has yet to return to the MBC reality show. In 2016, she starred on the SBS drama series "Moon Lovers: Scarlet Heart Ryeo" with Lee Joon Gi, Kang Ha Neul and Hong Jong Hyun.
© 2023 Korea Portal, All rights reserved. Do not reproduce without permission.