Sandara Park Gives Preview Of Upcoming Youtube Channel 'Dara TV'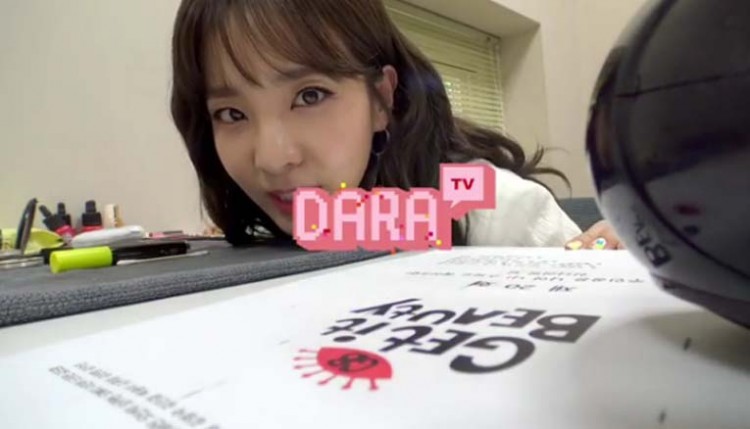 "One Step" star Sandara Park is quite the busy bee these days. After starring in her successful indie film, getting a hosting gig with "Get It Beauty," getting her second acting project with the 'Cheese in the Trap" film adaptation and planning her solo album, the former 2NE1 member still has time to work on her youtube channel entitled "Dara TV."
In a recent Instagram post, Sandara finally gave her fans a quick peek at what to expect from her upcoming youtube channel. In the short preview for 'What's In My Bag?" Sandara opened up her bag to show her followers her must-haves for everyday travel.
Sandara first took out a gold pouch which contained her beauty essentials - a lip tint, mouthwash, toothpicks, Q-tips, Vitamin C, charger with a cute smiley face, blush, iPod, inhaler, allerscreen, tissues, and perfume spray. Sandara unveiled each item with her signature sound effect which made each revelation more entertaining.
Fans of the former 2NE1 member were really excited about the preview and were already posting their requests for full episodes. Among the top of the list of requests was a peek at Sandara's infamous shoe collection. Fans also want to see what's in her closet since she has a very interesting fashion style.
Sandara's fans were also asking for the youtube channel to feature English subtitles for international viewers, but many fans said that even with no subtitles, they will still tune in to see Dara TV. Her fans from the Philippines, where K-pop idol first started her career were asking for Filipino subtitles as well.
Aside from her youtube channel, Sandara is also set to launch her Dara fashion line. She has already teased that she will be releasing merchandise which will bear the Dara logo, her signature doodle of her famous palm tree hair from her 2NE1 days. Among the items teased were shirts, caps, phone cases, masks and reusable bags, Korea Portal reported.
© 2018 Korea Portal, All rights reserved. Do not reproduce without permission.