'Suspicious Partner' Updates: Ji Chang Wook Starrer Reigns Over Competition, Nabs Top Spot In 2049 Ratings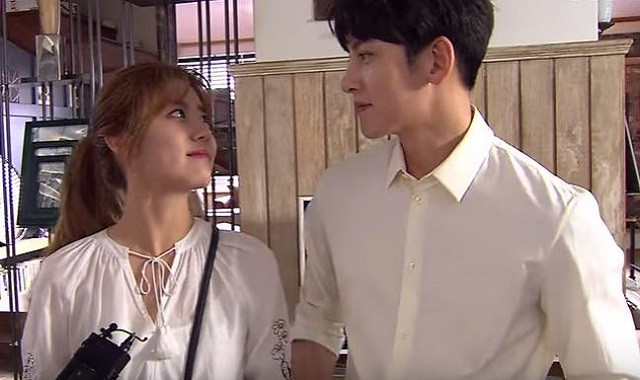 "Suspicious Partner" landed another impressive achievement with the SBS romantic comedy suspense series occupying the top spot in a rating chart. Ji Chang Wook's drama even bested other programs in the same timeslot including series shown on South Korean cable channels.
The popularity of Ji Chang Wook and Nam Ji Hyun's SBS drama continues to rise with said series reigning over the 2049 rating chart. "Suspicious Partner" episodes 21 and 22 posted high viewership shares among the 20 to 40-year-old fans, according to 2049 rating data for the week of June 14, as cited by Korean news outlet Xports News.
Aired back-to-back on June 14, "Suspicious Partner" episode 21 reached ratings of 4.4 percent with episode 22 at 5.5 percent. Given the developments in the romance between Ji Chang Wook and Nam Ji Hyun's characters, the SBS drama's ratings became the highest among competitor series in the same timeslot. Moreover, episode 22 also surpassed ratings achieved by similar scheduled news programs and variety shows from South Korea's major networks including cable channels.
"Suspicious Partner" registered higher viewership shares than the historical dramas, MBC's "Ruler: Master of the Mask" and KBS' "Queen for Seven Days." The Yoo Seung Hoon series posted ratings of 3.9 and 4.8 percent for its episodes 21 and 22, respectively, while the KBS drama reached ratings of 2.2 percent.
The first-place ranking of "Suspicious Partner" marked the second time that the SBS series topped the said chart. The Ji Chang Wook starrer also came in at number one during the chart's June 8 period.
Meanwhile, "Suspicious Partner" was also named the most popular Asian series on the video streaming site Drama Fever. The SBS drama nabbed the top spot on the said weekly list for the second time in a row, according to the June 13 chart listing posted on the Warner Bros. owned site. Following Ji Chang Wook's series is MBC's "Ruler: Master of the Mask" and "My Secret Romance" at second and third place, respectively.
"Suspicious Partner" airs every Wednesday and Thursday on SBS. Watch a clip from Episode 24 below:
© 2018 Korea Portal, All rights reserved. Do not reproduce without permission.