'Cheese In The Trap' Star Dara Is Korea-Philippines Friendship Ambassador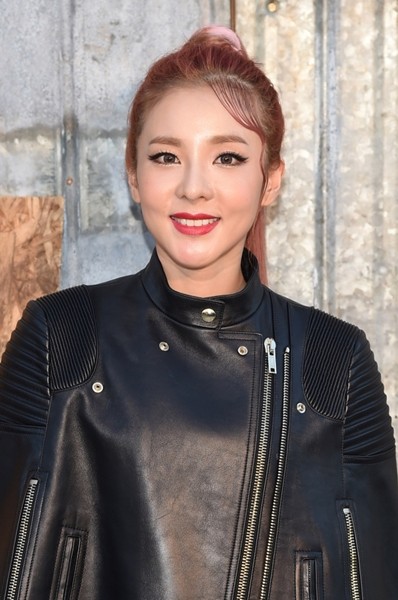 Sandara Park, who is professionally known as Dara, has been appointed as the South Korea-Philippines friendship ambassador. The South Korean star was an actress and singer in the Philippines before becoming a member of the K-Pop group 2NE1, which recently disbanded.
The appointment of Dara was made official on June 11 in Seoul where she attended the event named "Bayanihan sa Korea 2017," which means "Filipino community spirit in Korea," which was hosted by The Embassy of the Republic of the Philippines. It was attended by around 1,500 Filipinos as part of the celebration of the 119th Philippine Independence Day and 22nd Migrant Workers Day.
"Thank you so much for inviting me and appointing me as an honorary ambassador," Korea Herald quoted Dara as saying. "The Philippines is like my second hometown for me. I will promote the country with a sincere heart."
In 2004, Dara joined a reality show talent competition in the Philippines and finished first runner-up. After appearing in several Filipino films and TV shows, she moved to South Korea in 2009 where she continued her career as a singer.
In 2016, Dara went back to the Philippines as a judge of the Filipino version of "La Banda," the Latin-American singing competition series created by Simon Cowell. She then made a cameo appearance in the Filipino film "My Ex and Whys" starring Liza Soberano, Enrique Gil and Ryan Bang.
Recently, Dara starred in "One Step," which was released in April in South Korea and in May in the Philippines. The film was inspired by movie "Begin Again" starring Keira Knightley, Mark Ruffalo and Adam Levine.
Currently, Dara is filming the film adaptation of "Cheese in the Trap" with Park Hae Jin. The film adaptation of "Cheese in the Trap" will have more scenes that the webtoon did not have as compared to the drama series version, Asia One quoted Park as saying.
Park will reprise his role as Yoo Jung, which he played in the drama series version in 2016. The film will also star Park Ki Woong, Oh Yeon Seo, Oh Jong Hyuk, Moon Ji Yoon, Yoo In Young, Kim Hyun Jin and Na Hye Mi.
© 2023 Korea Portal, All rights reserved. Do not reproduce without permission.