'Gangnam Style' Rapper Psy's 'SUMMER SWAG' Concert Is Back After 5 Years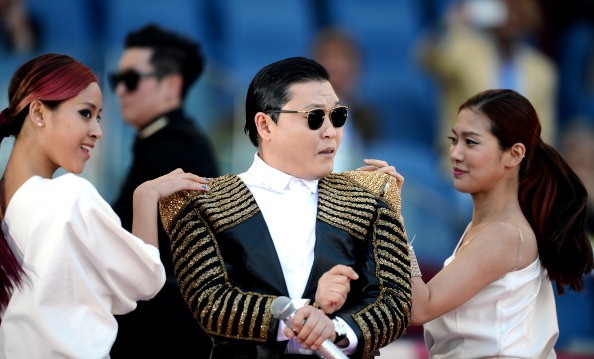 Park Jae-Sang, who is professionally known as Psy, held music event series titled "SUMMER SWAG" in 2011 and 2012. Recently, fans of the South Korean rapper known for his song "Gangnam Style" were surprised by the news that he is bringing the concert back in his home country.
Titled "2017 Psy's SUMMER SWAG," the summer concerts will take place on July 29 at Busan World Cup Stadium and on Aug. 4-5 at Seoul Sports Complex, Korea Herald quoted his agency YG Entertainment as saying. This is the first time in five years that the singer is holding the music series.
On May 10, Psy released his eight studio album titled "4X2=8." While promoting the album at a press conference, he promised to host a summer concert before 2018.
"I am planning on having a summer concert after a long absence," All Kpop quoted Psy as saying. "Think it's time for another water-spraying ceremony."
It appears that Psy is set to become busy again with the release of "4X2=8" as part of his comeback. He released his seventh studio album titled "Chiljip Psy-da" on Dec. 1, 2015, and went on hiatus for more than a year.
Psy released his debut album titled "Psy from the Psycho World!" on Jan. 12, 2001. In 2002, it was followed by his second and third albums titled "Ssa 2" and "3 M," respectively.
From 2003 to 2005, Psy did not release any album until his return in 2006 with the release of his fourth album titled "Ssajib" through his own label Yamazone Music. He went on hiatus again from 2007 to 2009 then returned in 2010 with his fifth album titled "PsyFive," his first album for YG Entertainment.
It was in 2012 when Psy released his sixth album titled "Psy 6 (Six Rules), Part 1." One of the six songs on the album was "Gangnam Style," which made him a global phenomenon.
© 2023 Korea Portal, All rights reserved. Do not reproduce without permission.