Official Photos Of 'Bride Of The Water God' Revealed Online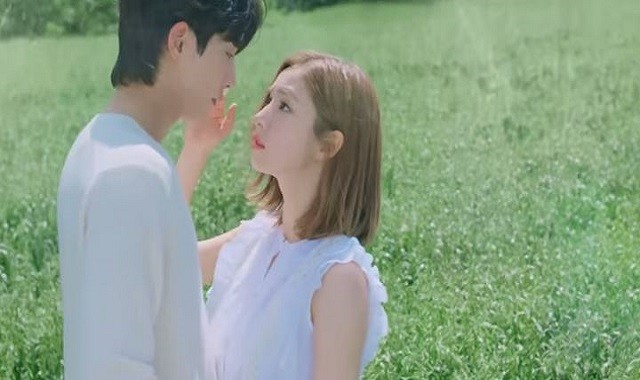 Just recently, official photos of the lead character for "Bride of the Water God" have been released online. The said photos raked in great reviews and positive feedbacks from people around the world. Some believed that the characters of the show are stunning and really outstanding. And with that, viewers couldn't wait for the actual release of the said series, which would definitely be one of the successful shows of 2017.
In the photo published in Koreaboo, Nam Joo Hyuk, Shin Se Kyung, Krystal, Gong Myung and Lim Juhwan proved that they really deserved to form part of the "Bride of the Water God". The photos showed the serious side of the actors as they posed with their white clothes on. The photo brought in too much excitement for the viewers as the chemistry between Nam Joo Hyuk and Shin Se Kyung is really evident. Other than that, it is believed that the series would be really successful as its storyline is unique than the usual. Plus, its brilliant actors and actresses could be one of the greatest factors why the series could soar high.
Meanwhile, latest stills for Gong Myung's character in the series were also released online. According to Soompi, the production team already gave a sneak peek of the actor's role in "Bride of the Water God. As cited, he would play the role of Bi Ryum, a god who is able to live in two places at the same time. He was also tagged as a playful god filled with animosity in the world. It was told that Gong Myung exerted his full effort in preparing for his role so as to keep his fans from being disappointed with his portrayal. In an interview made with the actor, he described Bi Ryum as a troublemaker with a pure heart. As he stated:
"Bi Ryum is a troublemaker in the drama, but because he has a bright and pure heart, there is a devilish charm to his personality. I've been paying extra attention in order to really bring out his mischievousness through my facial expressions, the way I talk, and my actions."
© 2020 Korea Portal, All rights reserved. Do not reproduce without permission.