Seventeen Is Making K-pop History According To Dazed
by
Ella
/ Jun 16, 2017 04:49 AM EDT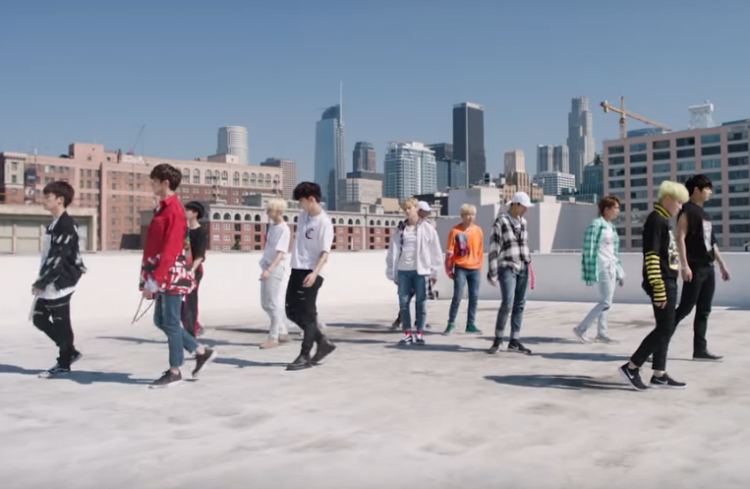 British publication Dazed couldn't help but notice the multi-talented boys of Seventeen. On June 15, Dazed Digital sat down for a rather lengthy interview with the 13-member boy group and delved in-depth into their music growth, work process, achievements, and independence. Dazed praised Seventeen not just for being 'multi-faceted' but also for bagging numerous accolades in just 2 years.
It's no question that Seventeen's music has significantly changed as their career progressed, which is evident in their latest mini album, 'Al1'. When Seventeen was asked by Dazed about their musical evolution, the self-producing idols were more than eager to give detail how they've matured as artists. Resident producer Woozi said, "Honestly, when you look at it superficially, many people may think this album is very different, but it was based on growth and (in some ways) it's not any different from our past releases - Seventeen's witty and refreshing lyrics in the title and throughout the album are still very present, and our color isn't missing from 'Al1', but it's deeper. 'Al1' is filled with music that shows the infinite possibilities of Seventeen, which will be developed further in the future."
Dazed further asked the boys about their independence as artists, as Seventeen has always been known to be hands-on with the production of their albums. The boys expressed that being able to produce their own music builds their teamwork. According to S.Coups, "The fact that we self-produce allows more time for the members to talk to each other more, and through those interactions, we're able to develop this great teamwork that represents Seventeen. The members are so great about following through with what we decide on that it doesn't feel hard at all."
Dazed brought up 'Al1''s success, reiterating that it is Seventeen's most successful album yet, as it joins a list of groups with the biggest first-week sales of all time. When asked if they saw the success of the album coming, Seungkwan told Daze, "We never thought we would receive this much love. But while preparing this album the members all did their best in participating and having constant meetings about it, and thinking about it with our company staff too. I think that's why we probably had a bit more expectation. I really want to say that everyone involved really did go above and beyond."
Seventeen is closing their promotions for 'Don't Wanna Cry' this week, so far earning 6 music show wins - the most they've won in a single promotion cycle. The boys are wrapping up early to prepare for their first world tour, which will kick off early July in Seoul Auxiliary Stadium.
© 2018 Korea Portal, All rights reserved. Do not reproduce without permission.