Jisoo Update: Friends From Middle School Reveal True Colours About BLACKPINK's Jisoo
by
Rohit
/ Jun 16, 2017 09:34 PM EDT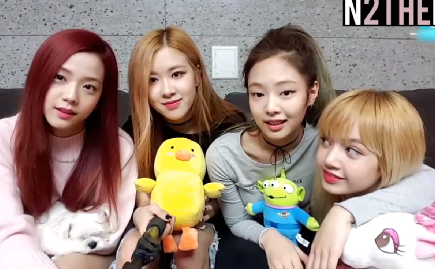 BLACKPINK's Jisoo who shot to fame back in 2016, thanks to YG Entertainment and her other crew members including Jennie, Lisa, and Rose - has quickly become one of the greatest K-pop stars in a short span of time. However, not much is known about the artist and her background. Now, a new report stating that the colleagues who attended middle school with BLACKPINK's Jisoo have come forward to reveal what she truly was back in school, recently surfaced online.
Celebrity singer Jisoo has been making a lot of headlines lately, especially for sweeping the top positions of the music charts off, with her latest singles. Since her debut in September 2016 - she is loved by most. According to a report published by Koreaboo, there are multiple colleagues of Jisoo's who recently came forward to reveal the celebrity's true colors back in school.
The report quotes one of them (Anon A) as saying that he/she attended the same middle school as Kim Jisoo. While emphasizing upon Kim Jisoo's beauty, the speaker further added that her eyes were huge and she was extremely pretty since she was in middle school. However, after becoming a celebrity, she has become even prettier. The speaker concluded by saying that Kim Jisoo's sister is gorgeous too.
The speaker was asked about what Kim Jisoo's personality was like back in middle-school. To which, the speaker replied by saying that she was nice. The speaker said that he/she didn't have many friends in class. He/she often would get bullied by the person he/she didn't like and that the person would go around spreading bad things about them. However, it was in this bad phase of life where he/she became friends with Kim Jisoo. He/she met Kim Jisoo in the first year of middle school and that the celebrity was always there for the speaker.
© 2018 Korea Portal, All rights reserved. Do not reproduce without permission.