'Teen Wolf' Season 6B: Isaac Lahey's Fate To Be Decided
by
Rohit
/ Jun 16, 2017 09:44 PM EDT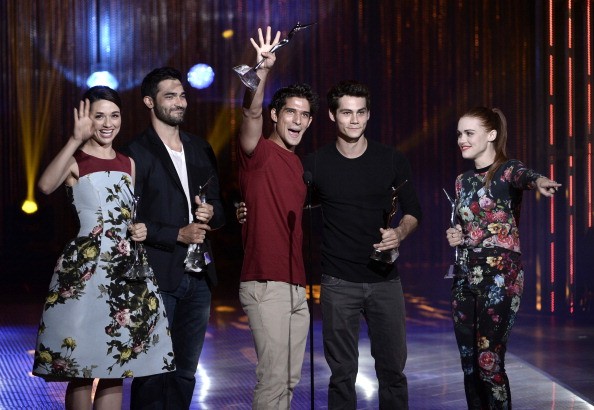 A bittersweet announcement struck the fans of "Teen Wolf," when it was made official that season six of the show was actually in the making, however; the upcoming season would be the last one in the series. Experts claim that the upcoming season will reportedly mark an end of an era, with several major characters leaving the show. This has led many fans to speculate regarding which characters will be returning with "Teen Wolf" Season 6B.
According to a report published by TV Line, it is being made to believe that Isaac Lahey will be seen returning from his trip to France in the upcoming show. He will be seen joining Scott McCall's group and will even be helping him in his battle. Moreover, there is also a possibility wherein Daniel Sharman might just end up reprising his role in the upcoming season. To recall, Daniel Sharman abandoned his role in the third season of "Teen Wolf," and since then, has been out of sight as far as the show is concerned.
As noted by Celebeat, fans will especially be drawn to the "Teen Wolf" Season 6B is because of Isaac Lahey and his tragic-filled back-story. His character has been through a lot of struggles in life. All the way from constantly being abused by his father to witnessing his father's death by Jackson Whittemore, fate hasn't been kind to Isaac Lahey. Initially, he was a part of Derek Hale's group; however, due to the given circumstances - the character was seen abandoning them and opting for Scott McCall's group instead. Thanks to the change in his decision, this also brought him face to face with Allison Argent, who he later falls in love with. Little did he know that the universe still had a more cruel future planned for him! Soon after the story gained momentum, Allison met her demise.
As reported by E! News, "Teen Wolf" Season 6B will probably underline the fate of Isaac Lahey and further highlight what he will do next given the number of traumatic experiences he has already had in the past.
© 2018 Korea Portal, All rights reserved. Do not reproduce without permission.