Kim Min Jae And Lee Sung Kyung To Star On Upcoming Film "Lovesling"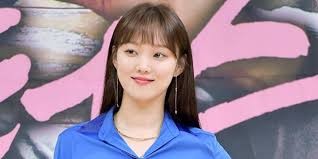 Fans have more reasons to rejoice as Kim Min Jae and Lee Sung Kyung is reportedly joining together for the upcoming movie "Lovesling" (tentative title). It was told that Min Jae portraying the role of Yoo Hae Jin's son is already confirmed while Lee Sung Kyung is still in talks.
According to Soompi, Kim Min Jae is really excited to form part of the movie. In an interview made with him, the actor already confirmed that all reports are true and he is honored and privileged to work with some of the finest Korean actors today. Meanwhile, Lee Sung Kyung is still not sure if she would be joining the said film. However, if everything would be finalized, the latter would be playing the role of a woman who greatly admires Yoo Hae Jin.
As per everyone's information, "Lovesling" follows the life of a father and a son who began to reunite through wrestling. It was told that the film will begin production next month, July.
Meanwhile, despite his popularity, Kim Min Jae is still awestruck with other famous personalities including Gong Yoo. The two worked together in Goblin and the former admitted that the latter is really good looking. As he stated:
"In 'Goblin', I took on the role of a killer who had to murder Gong Yoo. When I saw him I had to get jealous and angry, but instead, when I came face to face with him he was so extremely handsome that the only thing I was able to do was stare at his face blankly.
He then reiterated that killing Gong Yoo in the series is really hard as he is real intimidating. He even told that even if you're a man, you can't help but appreciate Gong Yoo's charm, brilliance, and stature.
Make sure to not miss out any updates regarding Min Jae's upcoming movie, Lovesling.
© 2023 Korea Portal, All rights reserved. Do not reproduce without permission.