'Full House' Actor Rain Rejects X-Men Role; Kim Tae Hee's Husband Chose Uhm Bok-dong; Here's Why
by
Nino C.
/ Jun 15, 2017 12:09 PM EDT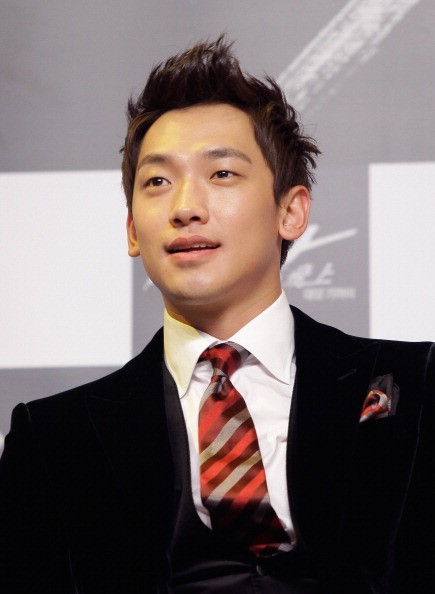 "Full House" actor Rain is rumored to reject the "X-Men" role. There are claims that Kim Tae Hee's husband preferred to continue filming for his role in Uhm Bok-dong.
The report turned to a rumor mill when Rain withdraw his commitment to do his part for "X-MEN: Dark Phoenix." The speculated decision dominated the social media halls and some are devastated that the "Full House" star would not be a part of Marvel's movie.
Looking back, Rain made his cinematic debut in North America when he appeared in movies like "Speed Race" in 2008, followed by "Ninja Assassin" and "The Prince." Details were also affirmed by Lee Beom Soo. The actor revealed that due to Rain's hectic schedule, doing both movies is not possible. Moreover, the dates are in conflict and Rain would have to settle with one project and lay off the other one. It appears that Rain Uhm Bok-dong over "X-MEN: Dark Phoenix," as reported by The Hofmag.
Rain will continue to film Uhm Bok-dong till August. Lee Beom Soo also added, "Rain was actually cast in an X-Men Movie. They asked him to start filming in July but the filming of Uhm Bok Dong was supposed to last until the end of August. So he stayed with our movie. I was really thankful for his commitment."
RAIN photo. credit https://t.co/RafluzCumu #raincomeback #RAIN #Korean #Kpop #celebrity #singer #actor @29rain #비 #최고의선물 #thebestgift pic.twitter.com/2c6vqcfF6a

— Alisa (@Alisa4RAIN) January 5, 2017
In addition, Lee Beom Soo also praised Rain's commitment to their movie and for his maturity, according to Koreanboo. He was also thrilled to work with Rain and appreciates the actor's sense of honesty and dedication to the craft. In a different note, 20th Century Fox will begin preparations for the movie, "X-MEN: Dark Phoenix," and its scheduled for release by November 2, 2018.
© 2019 Korea Portal, All rights reserved. Do not reproduce without permission.