Song Joong Ki, Song Hye Kyo Want To Have Kids Very Soon? 'Descendants of the Sun' Actor Already Planning For Wedding? [RUMORS]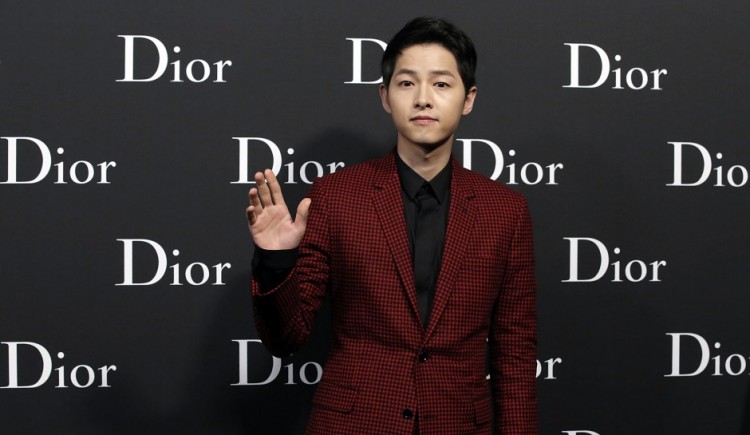 Song Joong Ki and Song Hye Kyo wedding rumors have been making it to the headlines for quite some time already. Now, new reports are claiming that the "Descendants of the Sun" actor is now ready to settle down with his leading lady.
Celebeat reported that Song Joong Ki pays more attention on his personal life than his job. According to the news outlet, the partner of Song Hye Kyo in the "Descendants of the Sun" series has explained the main reason why he takes a long break every after one project.
Song Joong Ki is considered as one of the most popular actors of his generation, which is also why he has been receiving a lot of job and endorsement offers. However, the rumored boyfriend of Song Hye Kyo is choosing love over career.
"I've always spent my life as if I was pressed for time ever since I debuted, [with the mindset of] taking on another production as soon as I finished one," Song Joong Ki has revealed to W Magazine Korea. "That's why, this year I've briefly stepped away from work and want to try and spend some time just as Song Joong Ki in his thirties," the leading man of Song Hye Kyo added on.
Because of this, fans cannot help but speculate that Song Joong Ki could possibly be getting ready for his next milestone in life: getting married. As a matter of fact, Poor Primadonna has shared that Song Hye Kyo's pal could now be considering to settle down as he has been posting photos of kids on his Instagram account.
Even Song Hye Kyo has been posting photos of children on her social media account, which had fans guessing that this could be a hint that she and Song Joong Ki are planning to build their own family in the near future.
While these reports could be true, neither Song Joong Ki nor Song Hye Kyo has confirmed anything as of yet. So, fans should take these things lightly. Stay tuned to Korea Portal for the latest news and updates about Song Joong Ki and Song Hye Kyo!
© 2019 Korea Portal, All rights reserved. Do not reproduce without permission.