Super Junior Comeback Update: Fans Vow Boycott If Sungmin Is Included In Super Junior Reunion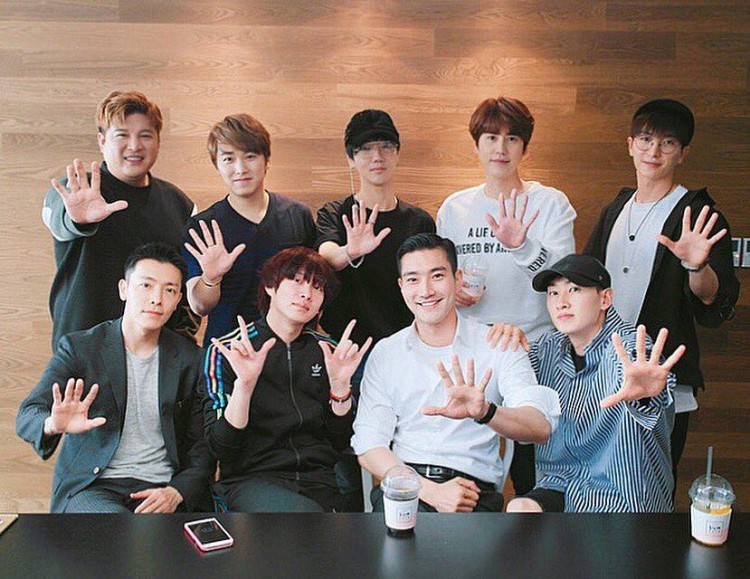 It seems that ELF (Everlasting Friends), Super Junior's official fandom are very serious when it comes to their opposition to Sungmin's exclusion in the K-pop group's comeback. The fandom's Korean sector has threatened to boycott any Sungmin-related activity if Super Junior's label insists on including the singer in the group's activities.
In an earlier report by Korea Portal, it can be recalled that fans of Super Junior have expressed their opposition to the inclusion of Sungmin in the return of Super Junior as an eight-member group. The group's youngest members Ryeowook and Kyuhyun will be unable to join the reunion as they still have some time left to serve in the mandatory service Ryeowook still has a year left before discharge while maknae Kyuhyun just enlisted last month. Kangin will also not be included in the comeback after his DUI case last year.
Fans were up in arms to know that the eight-member comeback included the Sungmin, whose behavior leading up to his marriage to musical actress Kim Sa Eun in 2014 was considered disrespectful and detrimental to the group's image at the time. Fans recalled how Sungmin flew back to Korea at the height of the group's preparations for its "Super Show" in Japan to get married to his fiancé.
"DC Super Junior gallery will not tolerate Sungmin's disrespectful attitude toward fans and independent behavior that does not consider the group as a whole," the strong statement from the fans read. "We demand that Sungmin be expelled from the group."
Aside from Sungmin's aforementioned offense, fans cited instances when Sungmin ignored requests for clarification regarding his relationship with Kim Sa Eun and used the nickname "Mimi," a monicker given to Sungmin by the fans as a pet name for his girlfriend at the time. They said that they have long turned their backs on the former Super Junior member as he did to them when he disregarded their feelings as his supporter, Soompi reported.
Super Junior will start preparing for their comeback after Eunhyuk and Donghae are discharged from mandatory service in July and Siwon likewise completes his two-year enlistment. Super Junior's management, SJ Label is set to discuss with the fans their concerns regarding the expulsion from the group in a meeting, All Kpop reported.
© 2021 Korea Portal, All rights reserved. Do not reproduce without permission.