2PM Taecyeon Promotes New Drama 'Save Me' While Preparing For Military Enlistment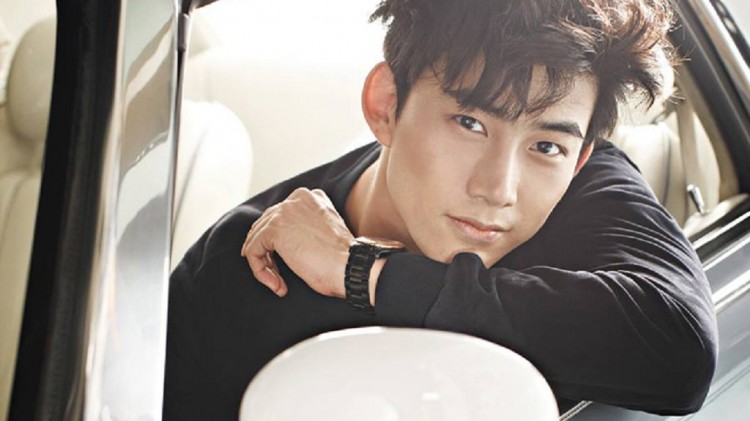 2PM member Ok Taecyeon is currently shooting and promoting his upcoming new television drama series. While talking about the series, the idol-actor hinted that he is preparing to enlist in the military soon.
JYP Entertainment announced in April that their boy group 2PM will be holding a concert. The said concert, which was initially postponed because of Jun.K's accident, finally kicked off earlier this month. The members reportedly revealed that the concert is a gift for fans as it might be the last concert with all the members around because of their impending army enlistment.
Just recently, Taecyeon fueled speculations once again when he revealed at their concert that there is a huge possibility that he will be enlisting soon. He revealed this tidbit when he promoted his upcoming drama series, which is tentatively titled "Save Me", at the show. He then pointed out that the series will most likely air by the time he's already in the army, hinting that he will be off to enlist in the military as soon as their group's concert has wrapped up.
Taecyeon has been widely praised for his efforts and enthusiasm to enlist for the South Korean army. He reportedly gave up his the United States Permanent Resident status so he can serve in the country's army. In addition, the 2PM member has also undergone surgeries for his back to gear up for the enlistment.
OCN has scheduled the suspense thriller,"Save Me" to premiere in August 2017 and will take over the time slot allotted for sci-fi drama series, "Duel". The said series is about four unemployed young men who get involved with a woman from a cult. Taecyon is joined by actress Seo Ye Ji in the main cast and they will be portraying the roles of Han Sang Hwan and Im Sang Mi, respectively.
© 2023 Korea Portal, All rights reserved. Do not reproduce without permission.