'Goblin' Gong Yoo Causes Distractions for Kim Min Jae, 'Train to Busan' Star Still Rocks; Here's Why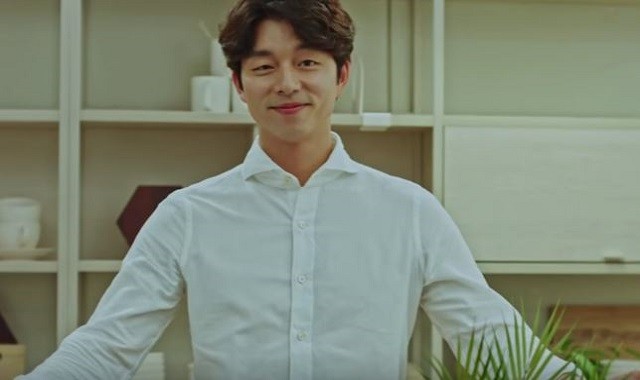 "Goblin" star Gong Yoo was rumored to cause some distractions for Kim Min Jae. It appears that during the shooting for KBS show, "Happy Together," Min Jae felt a pang of jealousy for Gong Yoo.
"Goblin" is one of the second highest-rated Korean dramas ever produced by TvN. It's ratings recorded by 18.680 percent nationwide leading Gong Yoo to the epitome of success.
With his epic role as Kim Shin, his scenes created an impact for Kim Min Jae. According to Soompi, Kim Min Jae was invited to have a TV guesting for KBS' " Happy Together."
coffee + you = perfect morning pic.twitter.com/wtqtB2JaUr

— - (@GongYooPics) June 10, 2017
During the episode, someone brought up the topic that caught up everyone's attention. Kim Min Jae said, "In the series, my character had to kill Gong Yoo's character. I was about to look at him with jealousy and hatred, but when I look at his face he is so handsome. I found myself just staring at him, and I couldn't say a word because my mind is going blank".
The story of "Goblin" resonated with the viewers. Looking back, Kim Shin played by Gong Yoo is a 939 years old immortal goblin and he is the protector of souls. He was searching for his bride, the only one who can remove the sword that was pierced through his chest. Once the sword will be removed, he will finally rest in peace.
In a different note, the episode with Kim Min Jae was aired last June 8, 2017. He acknowledges the strength and talent of Gong Yoo in the series, "Goblin," and was thrilled of working alongside him. As of the moment, Gong Yoo continued to impact those around him with charm and stunning character when he posed for Esquire Hong Kong, as reported by All Kpop.
© 2023 Korea Portal, All rights reserved. Do not reproduce without permission.