'Battlefront II' News & Update: To Include 'Assault on Theed' Map
by
Kriti
/ Jun 10, 2017 06:44 AM EDT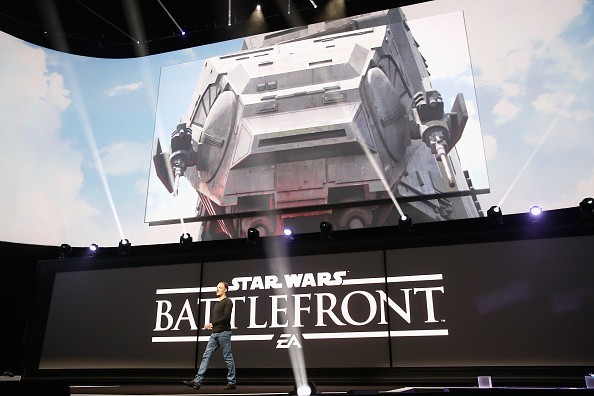 "Battlefront II" release date is arriving closer and as it does, multiple speculations and rumors regarding the same are piling up on the internet. Now, a new online report suggests that apart from the already-revealed Darth Maul that is going to be an element which will be present in the Star Wars prequel, there is another one that will be present in "Battlefront II." It appears like Naboo is also going to serve as one of the many locations for the gamers to explore.
According to a report published by Games Spot, it was recently announced that Star Wars' Darth Maul is going to be a part of "Battlefront II." However, during the latest episode of The Star Wars Show which aired recently, it was revealed that another map called Assault on Theed is also going to be present. The announcement was made accompanied by a teaser image. The map which is called, 'Assault on Theed,' is the capital of Naboo, for all the fans that aren't aware. More information will be added to this particular announcement during the live-stream session the coming Saturday, June 10th at 1 pm PT. It appears like the upcoming episode is also going to consist of a live 20 vs. 20 match set on the location of "Assault on Theed."
According to an official report published by PSU, it is also further being speculated that newer details regarding what will be included in the upcoming "Battlefront II" game are going to reveal at the EA press conference as well. To recall, a major poster for the game has already been unveiled in Los Angeles last week.
Meanwhile, "Battlefront II" is expected to address several criticisms that were thrown at its predecessor. For starters, a new single-player campaign is going to be added to the game aside from the multi-player mode which introduced characters and settings from numerous eras of Star Wars.
© 2023 Korea Portal, All rights reserved. Do not reproduce without permission.