Starship Entertainment Reveals Real Reason Why SISTAR Disbanded; Girls Say Reunion Is Possible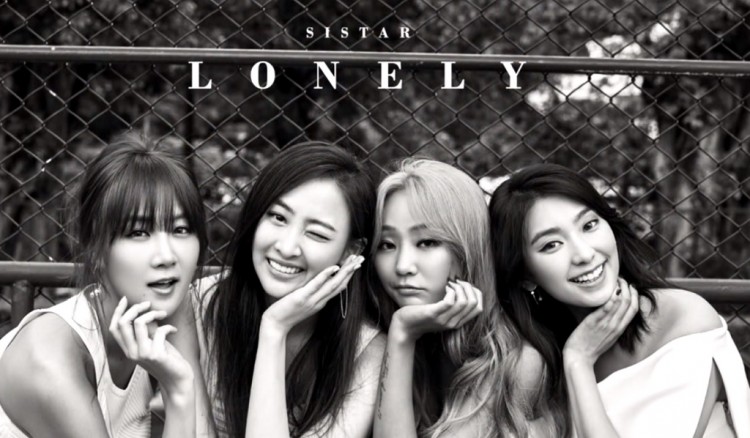 SISTAR concluded their group activities this week and has officially disbanded the group. The girls shared their breakup plans and a possible reunion. However, it seems like Starship Entertainment has more to say about their disbandment despite what the group has relayed.
Last month, SISTAR announced that they will be officially disbanding after the release of their final comeback single, "Lonely". The news came as a surprise, especially to their fans. For a group that did not experience any scandal, member change, or group dilemmas, the music industry has commended SISTAR for breaking up the group in a professional and beautiful way by properly giving a goodbye stage for their fans.
SISTAR explained that the decision to officially disband was a unanimous decision between all four members. Bora said that they were also sad about it but after being together for seven years, they want to move on and go down different paths to seek opportunities for solo projects. The members added that even with SISTAR breaking up, they are not sure of what the future holds.
The girls clarified that the breakup had nothing to do with problems within SISTAR or with the agency. They explained that they felt they will be stuck in the same position if they kept promoting as a group so, in order for them grow, they got the courage to disband the group. They brought hope by saying that a reunion isn't impossible especially since they didn't disband out of discord. They pointed out the senior artists reuniting for a comeback nowadays and they don't see why they can't do that in the future.
However, just recently, their agency Starship Entertainment shockingly said that SISTAR disbanded simply because one member wanted out. According to Allkpop, the agency had a rule for SISTAR wherein the group disbands when one member wants to quit. A representative from the agency revealed that Hyorin expressed her gusto to leave the group because she wanted to pursue her solo career. Because Hyorin wanted to develop her solo career, she mustered the courage to bring up the disbandment to the girls.
© 2023 Korea Portal, All rights reserved. Do not reproduce without permission.