'Attack On Titan' Season 2 Episode 11 Spoilers, Live Streaming: Erwin Executes Do Or Die Strategy To Save Mankind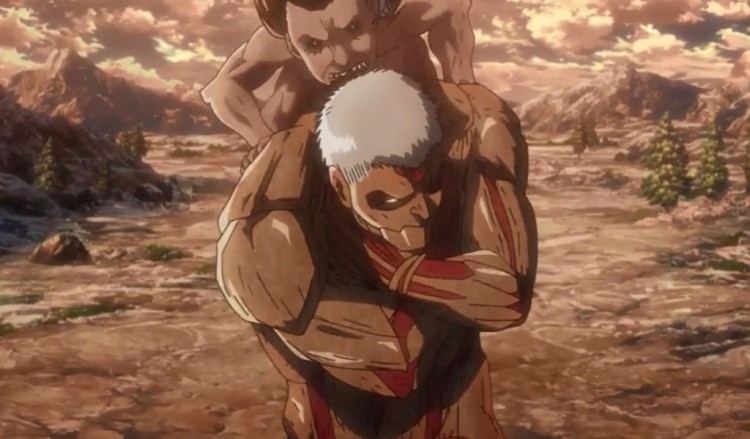 It's do or die for Commander Erwin Smith in "Attack on Titan" Season 2 Episode 11 entitled "Charge." After the eventful "Children" episode, the penultimate episode of Season 2 is shaping up to be a build up to something equally ominous and epic.
Based on the trailer of "Attack on Titan" Season 2 Episode 11, as the lines between allies and foes become blurred and the battle intensifies, Erwin will have to find the way to stop the bloodshed and save humanity. "Soldiers are falling far too quickly. In a gamble waging the fate of humanity, Erwin executes a do or die strategy, "the preview revealed.
According to fans of "Attack on Titan" series who commented on the thread, they are expecting Mikasa to step up and play a key role in the battle. This was because part of the preview showed Mikasa unleashing her wrath at Bertholdt, Reiner and Annie will either perish in the upcoming episode. The preview has been met with much excitement and positive feedback from some fans commented that the scene was even more intense in the anime than the original manga.
It can be recalled that in the previous episode of "Attack on Titan" entitled "Children," it was finally confirmed that earlier rumors and speculations about Titans coming from humans have finally been confirmed after Ymir's backstory. According to a review by Den of Geek, this marked a milestone and a shift in the flow of the series because it gave a new dimension to the Titans who have been so far depicted as the ultimate villains of the series.
With Ymir's backstory, the story shifts from being a story of "Man against the Monsters" to "Man against Man," albeit with the context of involuntary transformation into Titans. The last two episodes of "Attack on Titan" Season 2 is expected to answer the question of how Titan shifters become what they are. Watch "Attack on Titan" Season 2 Episode 11 via streaming on Crunchyroll and Funimation.
© 2021 Korea Portal, All rights reserved. Do not reproduce without permission.