Netizens Speculate The Real Reason Behind Kai & Krystal's Break-Up
by
Ella
/ Jun 02, 2017 07:17 AM EDT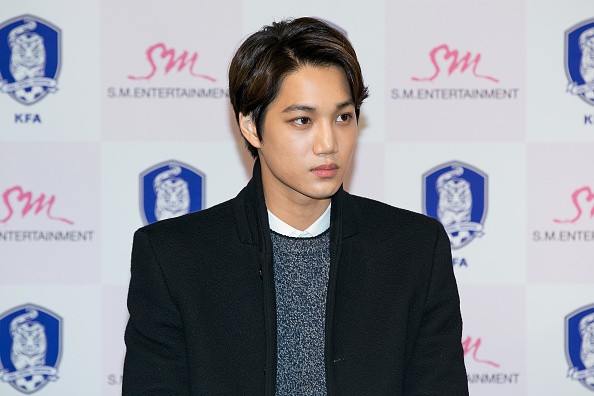 It was only early last year that EXO's Kai and f(x)'s Krystal were revealed to be dating. Dispatch released photos of the two idols leaving together at a basement parking lot, claiming the two have been seeing each other. SM Entertainment, the couple's label, confirmed the relationship shortly after.
Now that a source close to the idol couple revealed that the two have broken up because of busy schedules, netizens are skeptical with the reason. Although a 'busy schedule' isn't entirely far-fetched for a reason, several fans pointed out that the two haven't been much in the spotlight lately. Even though SM already confirmed that Kai and Krystal have broken up due to their busy schedules, people couldn't help but speculate whether it's just an excuse to cover up something much bigger or not.
There are others who commented that break-up news always surfaces prior to a group's comeback to boost anticipation and hype. Netizens said, "100% of celebrity break-ups are because of 'busy schedules' when you barely ever see them on TV as it is." Even some fans of Kai and Krystal have commented that although they have schedules now and then, it doesn't come to a point where it hinders the two from seeing each other.
Prior to the break-up, Kai and Krystal have been shrouded by so many different rumors. One rumor reported last year that the two bought a condo unit where they have been allegedly living together. Another rumor said that the couple is engaged after Kai and Krystal were spotted wearing couple rings that resembled Cartier's collection of engagement bands.
There's been a mix of reactions to Kai and Krystal's break-up, with others expressing sadness because the two idols fit together. Meanwhile, others celebrated the separation, claiming that they weren't meant to last for a long time, to begin with. A few theorized that this break-up news is just a cover-up of a bigger and deeper issue. Many conspiracy theories over the years suggest that when the South Korean government is facing an issue, they divert the public's attention by releasing Idol scandals. Recently, news of T.O.P.'s marijuana usage and Kai and Krystal's break-up are topping news headlines. Do you think these are just an attempt to cover up a darker issue?
© 2022 Korea Portal, All rights reserved. Do not reproduce without permission.