BTS' Rap Monster Reveals Goals Following 'Unimaginable' Win At Billboard Music Awards: World Stadium Tour Coming Up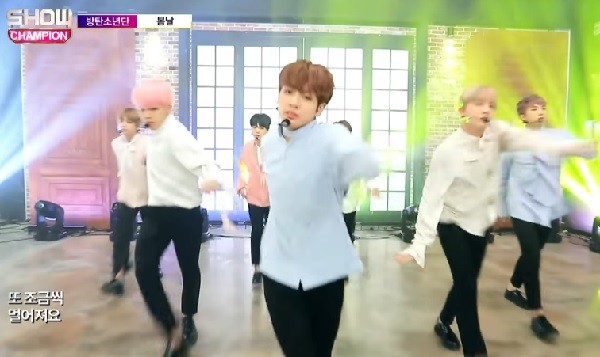 BTS' Rap Monster shared his thoughts about their group's win at the Billboard Music Awards. The Kpop boy band member also discussed about goals and the group they admire.
BTS' Rap Monster Revealed Their Goals
BTS member Rap Monster had a phone interview with "Kim Hyun Jung's News Show" recently where he was asked several things, including their group's goal for the future. According to Rap Monster, their next goal is to hold a world stadium tour. He also took note of the fact that the a stadium can have at least 30,000 to 40,000 or even as many as 50,000 audience, just like when Michael Jackson held a world tour.
Rap Monster of the BTS also mentioned the group Highlight as one that they look up to. He even recalled that back when the latter was still known as B2ST, BTS had opportunity to watch their concert in 2012 at the gymnastics theater, all the way from the back of the venue. The Kpop member believes that Highlight or B2ST at that time, was amazing, and that they told themselves that BTS would be just like their idol group, AllKpop reported.
BTS' Rap Monster Talked About Winning At Billboard Music Awards
Rap Monster talked about BTS' recent win at the Billboard Music Awards, which makes them the first Kpop group to be recognized in the said award-giving body. In an interview held just right after the awards ceremony, Rap Monster said that everything seems unreal. He further shared that on stage, as they receive their award, they saw artists like DJ Khaled and Drake sitting in front of the stage, which made them feel like everything was some kind of a dream, and that getting a trophy at the Billboard Music Awards in front of respectable artists was unimaginable, Soompi reported.
© 2023 Korea Portal, All rights reserved. Do not reproduce without permission.