BTS Latest News & Update: Billboard Music Award Beats Ariana Grande, Justin Bieber; Gets Derogatory Comments?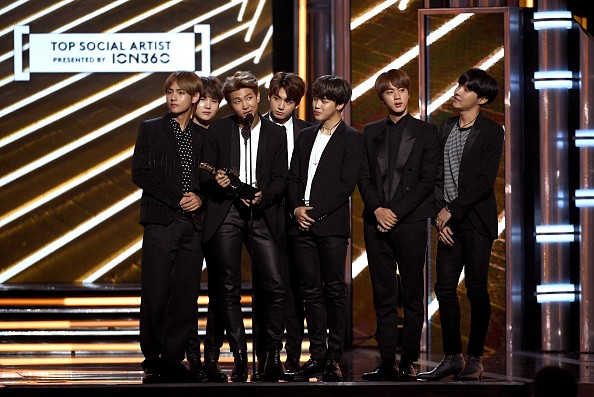 BTS set a record when they became the first K-Pop group to have ever attend and be given an award at the recent "Billboard Music Awards." Unfortunately, while a lot of fans, including celebrities around the world, extended their best-wished to the group, for making history, some people seem to disapprove of the fact.
BTS' Victory Questioned By Netizens
The South Korean K-Pop band BTS' victory was questioned by some netizens around the world, the majority of whom are reportedly non-Kpop fans. According to reports, these netizens expressed their disappointment about the group's award, leaving some derogatory comments on Twitter.
Based on reports, many were seemed unaware of the BTS group and were even surprised that the whole audience knows the group. Derogatory comments were posted via Twitter, as a few of them questioned why the Asian group has actually beaten famous names in the music industry. Meantime, some comments were also addressed to the Kpop artists as a whole.
BTS, nevertheless, proudly represented the Kpop genre, including all the other Asian artists in general, regardless of what these people think of their latest achievement. In fact, the all-male group is deserving of the loud applause that even Miley Cyrus could not help but agree, Koogle reported.
BTS Wins Billboard Music Award
Kpop band BTS may sound strange to a lot of Americans, but the South Korean boy band was unstoppable when it made history for winning a Billboard Music Award. Reports confirm that the Asian group beats US artists Selena Gomez, Justin Bieber, Shawn Mendes and Ariana Grande when they won the Top Social Artist award during the lavish ceremony at the T-Mobile Arena in Las Vegas.
BTS member Kim Nam-joon, who is known as the "Rap Monster," expressed his surprise onstage, saying that he could not believe that they are actually standing right on that stage. He further shared his delight to see the artists that the group admires and that they feel honored to be included in the category with all the great artists before them, CNN reported.
© 2023 Korea Portal, All rights reserved. Do not reproduce without permission.