Swiss Pharmaceutical Firm Novartis Launches Programme To Help Patients Of Chronic And Non-Infectious Diseases In Kenya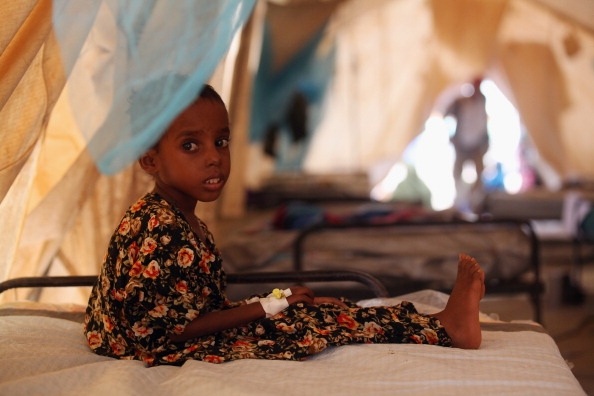 In the impoverished slums outside Kenya's capital city Nairobi, non-infectious diseases such as diabetes and asthma are on the rise. These health concerns, which used to be more prevalent developed countries, have made its way to poorer economies and the effects are alarming.
In a report by the Economist on Wednesday, although the mortality rate for malaria has plummeted since 2000 across Africa, the World Health Organization recorded that chronic diseases now account for 27% of premature deaths in Kenya.
The growing incidence chronic diseases in poor nations is caused by rampant urbanization.
Health care is a main concern for urban slum dwellers in Kenya since treatments for chronic diseases are difficult to come by.
Fortunately, Swiss pharmaceutical firm Novartis has launched a program that provides medicine and treatment to low-income patients in Kenya who are suffering from breast cancer, diabetes, and respiratory and heart diseases.
In Embu, a small farming town in Nairobi, Novartis is promoting a social venture called the Familia Nawiri (Healthy Family) initiative.
According to The Guardian, Familia Nawiri uses a market-based approach in providing poor communities with better access to health care. Part of the program is training health educators to teach communities about disease prevention which covers discussions on hygiene and nutrition.
The initiative also expands access to medicines by informing local physicians and pharmacists about different treatment options.
Since its inception in 2007, Novartis has trained over 500 health educators and has improved access to health care services across 10 countries.
Through the Familia Nawiri initiative, Novartis has identified several challenges that pose a threat to the project's success.
For instance, cultural factors play a key role in the health care preferences of people in Kenya communities. Many of them often do not have sufficient knowledge about diseases affecting them, and thus tend to postpone treatment. Moreover, they do not believe in modern medicine and often resort to local traditional healers.
To surpass these challenges, Novartis employs education as a tool to raise awareness about diseases and maintaining good health. They also organize community outreach programs and health camps to better serve rural communities.
© 2023 Korea Portal, All rights reserved. Do not reproduce without permission.