Song Hye Kyo Reveals What She Feels About Gong Yoo
by
Rohit
/ May 28, 2017 05:55 PM EDT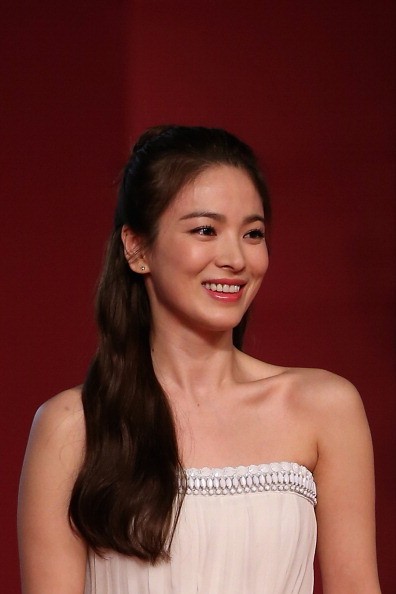 Earlier this month, Korean actress Song Hye Kyo attended a fashion event that was held in Hong Kong. At the event, the press pretty much pestered her, as she has been making quite a few headlines lately, including how she just finished off filming with Gong Yoo in an upcoming movie. Interestingly enough, actor Gong Yoo was also in Hong Kong at just about the same time as Song Hye Kyo for a meeting with his fans.
According to a report published by Soompi, at the fashion event when a journalist asked Song Hye Kyo about her experience working with Gong Yoo, she responded by saying that the both of them hadn't really done a production together before. Therefore, there is no chance that she has met or interacted with him yet. She added by saying that she doesn't know him personally yet.
Following which, the journalist asked the actress if she would want to star in a production with Gong Yoo. To which, Song Hye Kyo replied saying that she wouldn't mind working with him if there is any such opportunity.
As noted by Koreaboo, the two actors aren't that close to each other. While, Gong Yoo has been touring around, attending press interviews and fan meetings ever since his hit movie, 'Goblin' managed to become such a big hit. In fact, he sat for an interview with CNN Talk Asia too, wherein he unleashed a very personal and rather sensitive side to him. Moreover, he even went to suggest that as much as he loves his fans, he really misses his normal life wherein he'd go on the streets and not be mobbed by fans in any way. The future plans of both these actors are still unknown. The fans can only hope for them to come together in a movie together.
© 2023 Korea Portal, All rights reserved. Do not reproduce without permission.