Gong Yoo Is An Honest Man With A Lot Of Secrets, Reveals Gong Hyo Jin
by
Rohit
/ May 28, 2017 05:35 PM EDT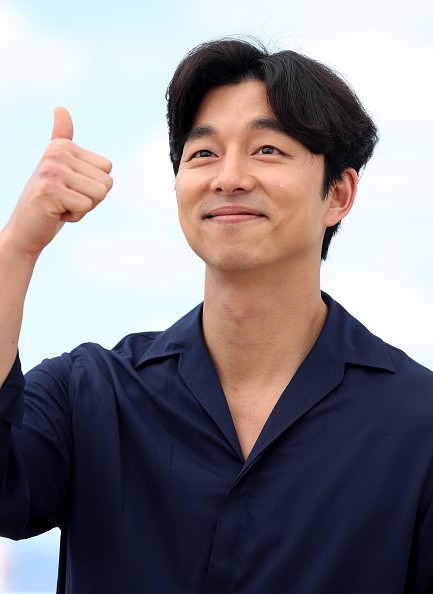 Korean actress Gong Hyo and Gong Yoo recently attended a fan meeting together in Hong Kong that took place yesterday. As per several reports, it appears like Gong Hyo Jin has revealed a few details regarding her co-actor Gong Yoo.
According to a report published by Soompi, actress Gong Hyo Jin was heard as saying that Gong Yoo is a close friend of hers and that he is majorly famous for being good-looking. However, not many know that Gong Yoo is extremely romantic by nature and that when it comes to women he loves, he also becomes very protective. At the same time, she described him as being frugal as well.
The actress even apparently added that Gong Yoo is an honest man with a lot of secrets and women love that kind of men. At the event, she was even asked to describe some of his greatest strengths and weaknesses. The actress replied to this by saying that Gong Yoo's flaw is that he is highly timid. In other words, he is extremely sensitive. However, his greatest strength is that is a great listener as well.
According to a report published by IBTimes, Gong Hyo Jin and Gong Yoo are extremely close friends. In fact, the actress flew all the way to Hong Kong just so that she can be present at the fan meeting in Hong Kong with Gong Yoo together. She chose to remove time from her busy schedule, just to ensure that Gong Yoo received enough support. Moreover, Gong Hyo Jin is believed to know more about Gong Yoo's life than anyone else in the industry. This just goes to show what a special place Gong Hyo Jin holds in Gong Yoo's life. The two haven't worked together on a big project yet, however, fans are hoping that their work comes out soon enough.
© 2023 Korea Portal, All rights reserved. Do not reproduce without permission.