Lee Min-ho, Suzy Bae Split: 'City Hunter' Actor Insecure With Lee Jong Suk? Park Shin Hye' Pal, Actress' Relationship On The Rocks?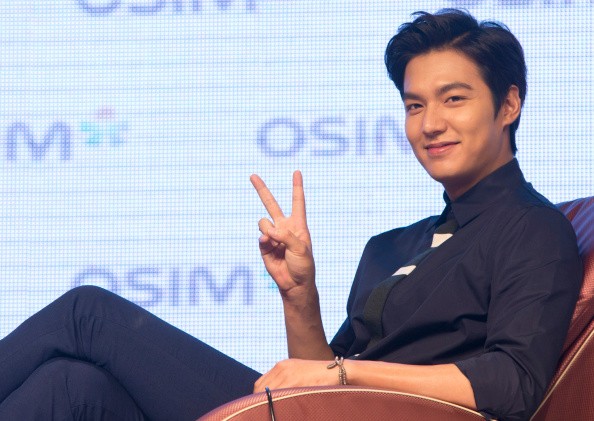 The relationship of Lee Min-ho and Suzy Bae has become the talk of the town since the "Legend of the Blue Sea" actor and the "Dream High" actress have been very good at hiding the details of their romance. Now, new reports are claiming that the relationship of the couple is currently hitting the rock bottom, few weeks after the actor started his military service.
Celebeat reported that Lee Min-ho and Suzy Bae are rumored to be heading to a tragic breakup. According to the news outlet, several fans have started speculating that the relationship of the "Boys over Flowers" and the "Big" stars is on the rocks since both of them have been very secretive about it.
Rumors have it that Lee Min-ho is feeling insecure on his relationship with Suzy Bae as he will not be able to be with her for two years. Sources have stated that the former leading man of Park Shin Hye in "The Heirs" is afraid that the Miss A singer would fall to someone else while he is fulfilling his duties in the military.
As a matter of fact, Suzy Bae has already been linked to Lee Jong Suk, who is the leading man of Lee Min-ho's girlfriend in "While You Were Sleeping" series. MStarsNews has divulged that the on-screen chemistry of the new tandem is undeniable that the "City Hunter" actor started getting jealous especially due to the fact that the "W-Two Worlds" actor is single.
Since they started dating, Lee Min-ho and Suzy Bae have been keeping the details of their romance under wraps as they want to keep things private as much as possible. This is also one of the main reasons why several nasty rumors have been plaguing their relationship up until now.
Both Lee Min-ho and Suzy Bae have yet to comment on these split rumors. Stay tuned to Korea Portal for the latest news and updates about Lee Min-ho and Suzy Bae!
© 2023 Korea Portal, All rights reserved. Do not reproduce without permission.