Apple AirPods Come With Hidden Features, Can Be Used In Many Ways; Convenience Most Appealing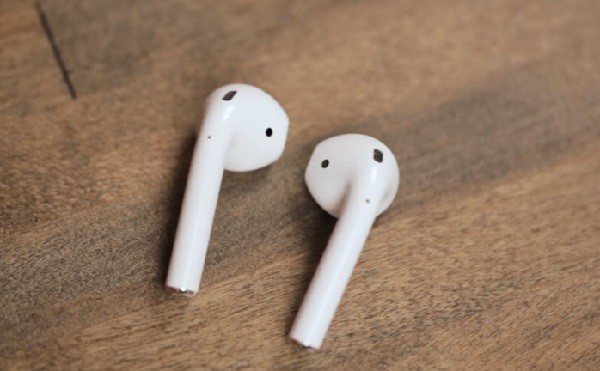 Apple AirPods saw its success in 2016, earning praises from the press and the consumers. Now, the wireless earphones will even beloved because of the hidden features it offers that are not known to many.
Hidden Features Are Packed Into Apple AirPods - Apple AirPods are wireless earphones that come with the brand new Apple W1 chip, producing efficient wireless for better connection and enhanced sound. Latest reports suggest, meantime, that the well-loved tiny earphones have several hidden features that are cool enough to make the AirPods experience worth it.
One of the features of Apple AirPods is the many ways it can be paired to an iPhone, just ensuring that they are charged and are inside the charging case. After this, the charging case must be placed with the AirPods inside near the iPhone before opening, and the iPhone will immediately detect the nearby AirPods. The user will then be asked to tap a button on the iPhone screen to pair them both.
Apple AirPods also comes with a feature that easily checks the amount of battery life left by using the right case near the iPhone. Once the case is opened, the battery status menu will appear on the iPhone to provide information about how much battery life is left on each AirPod, PCMag reported.
Apple AirPods Offer Convenience - The Apple AirPods offer convenience to its users, which makes it even more appealing. Incidentally, Bluetooth headphones have been on the market for years, even before Apple did, and people could even purchase a superior sound quality at a cheaper price.
However, reports suggest that being first in the technology appeals only to aesthetic, while convenience, which the Apple AirPods offer, gives consideration to performance. This is mainly due to the fact that Apple has been into developing products that are appealing to use, The Verge reported.
© 2023 Korea Portal, All rights reserved. Do not reproduce without permission.