Microsoft Surface Phone News: Exclusive Device May Be Revealed at Shanghai Event; Panos Panay Working On New Prototype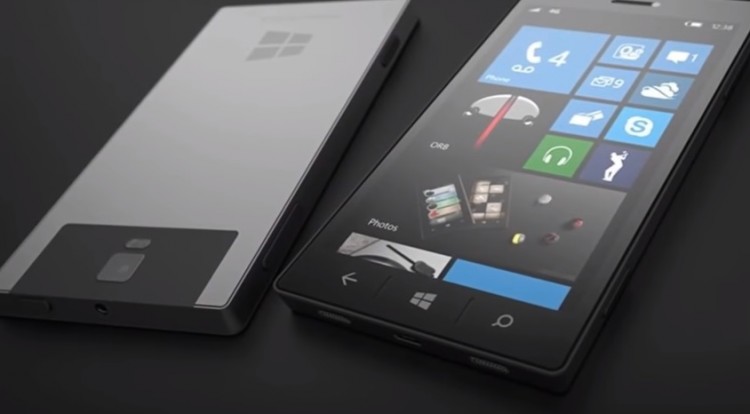 Microsoft Surface Phone is the long-rumored device that has grabbed the attention from the company. The increasing rumors and predictions have enabled the company to produce its first kind of Surface Phone. It is also expected that the company might unveil its first Surface Phone at Shanghai event happening on May 23rd.
Microsoft is offering a large range of devices and gadgets including laptops, 2-in-1 tablets, smartwatches, but one thing is missing in its horizons that are smartphones. And it seems that the most awaited smartphone produced by Microsoft is on the way. The chances that the company may unveil its first Microsoft Surface Phone in May event are high.
According to Tech Advisor, Microsoft's Vice President of Devices, Panos Panay has been working on a prototype of a new phone which can be expected to be the Microsoft Surface Phone. Tech analysts and watchers are now convinced that a new device is in development can be revealed anytime soon. Besides, reports from Phone Arena have stated that Microsoft's manufacturing partner, Pegatron has begun production of Microsoft Surface Phone.
Microsoft Surface Phone will be a miniature version of Microsoft Surface Pro with the squared metallic design. There are several leaks that suggest that the device will have a 5.-5inch AMOLED display with 1,440X2,560 HD Resolution. The device will even feature 4GB of RAM and up to 128GB of storage with a microSD card slot.
In order to make Microsoft Surface Phone more appealing, the company is going to embed a 64-bit Intel Processor and will implement Qualcomm Snapdragon 835, as reported by Phone Arena. The device to feature 21MP rear and 8MP front facing cameras.
The device will have impressive tech sounds which are previously noticed in top-spec Nokia phones. The device is also expected to come with a smaller version of Surface Pen and can have a USB-C port for better connectivity. It is also expected that Microsoft Surface Phone could come with a keyboard cover which exactly resembles the mini version of Surface Pro.
© 2023 Korea Portal, All rights reserved. Do not reproduce without permission.