'Girl Meets World' Season 4 Still Not Confirmed
by
Pradeep
/ May 23, 2017 01:36 AM EDT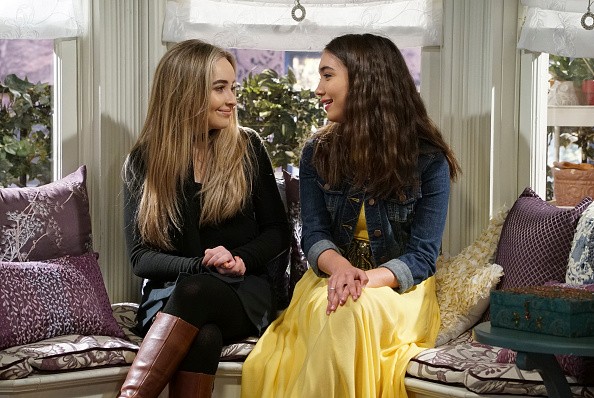 Fans as well as cast and crew members of "Girl Meets World" are hoping for a great fourth season to the popular Disney teen sitcom. However, no one who is a part of the show has an idea of what is going to take place next. Show-runner Rowan Blanchard is also unaware of what is to take place next. Fans are hoping to read any positive confirmation regarding the "Girl Meets World" Season 4.
According to a report published by Enstarz, fans of the show feel that the girls are slightly elder for "Girl Meets World" Season 4 and thus won't fit into the character appropriately. In fact, there are numerous speculations that suggest that the Disney television show may not even air "Girl Meets World" on-screen thereby forcing the fans to log-into the Freeform cable network to watch it freely. Moreover, if reports are to be believed then it feels like Netflix and Hulu might get into a contract to air the show as well.
The Freeform channel is reportedly going to be attending to a specific age group, ranging from 14 to 34-year-olds. While some show-runners behind the show feel that the future seasons of the drama-series should contain more mature content; others feel that it is best catered to teenagers as it is essentially a Disney origin.
According to another report published by She Knows, it is widely believed that the younger stars of the show might no longer be a part of the future season of "Girl Meets World." The new season will in that case, see the introduction of new members and faces. Despite this, it doesn't appear like the co-stars of the show will be losing touch with each other. They will continue to endure their friendship even if they are no longer working with each other.
© 2023 Korea Portal, All rights reserved. Do not reproduce without permission.