'Pretty Little Liars' Season 7, Episode 15 Spoilers Spencer Bumping Into Dr Wren Kingston
by
Kriti
/ May 23, 2017 01:35 AM EDT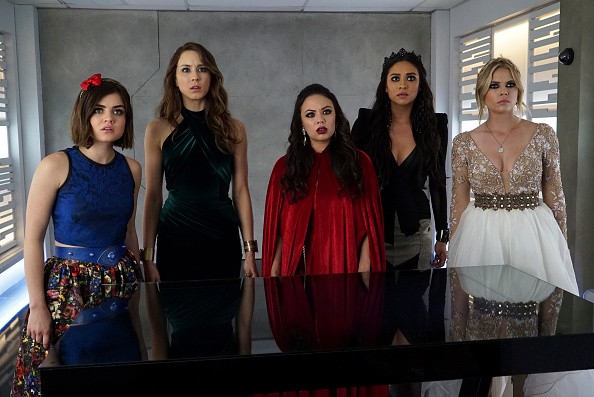 "Pretty Little Liars," a freeform entertainment network-backed teen-drama series manage to garner much attention when it initially launched back in June of 2010. Both fans as well as critics positively received the show's provided story-line and even suggested that the series has the potential of going in multiple directions to ensure a good watching time for its viewers.
However, as reported by Celebeat, there is much suspense as to what will take place next. The show consists of numerous complex characters that are quite unpredictable by nature and therefore, hold the value of thrilling their audience at any given point of time.
"Pretty Little Liars" Season 7 is currently on air. With approximately 14 episodes already done, the storyline up till now basically showcased the break-up of the major characters and how they indirectly or rather, unknowingly help the villain, AD, and his evil plans to cause trouble.
According to a report published by Hollywood Reporter, "Pretty Little Liars" Season 7's Episode 15 is expected to reveal what exactly one of the liars will do after they are being blackmailed by AD. Fans anticipate as to which member it will be who will eventually give into the AD's evil intentions and reveal any secrets if there are any. The girls will also be seen undergoing investigation carried out by Detective Furey along with the involvement of Archer Dunhill as well.
According to a report published by Spoiler TV, "Pretty Little Liars" Season 7's Episode 15 will also include Spencer bumping into Dr Wren Kingston. It remains to be seen how the two complex characters react to each other's confrontation. Moreover, Hanna Marin, played by Ashley Benson will be seen discovering important details about Lucas and she will further be seen vowing to do anything in order to prove Lucas' innocence.
© 2023 Korea Portal, All rights reserved. Do not reproduce without permission.