Park Shin Hye Donates All Profits From Fan Meetings
by
Ella
/ May 22, 2017 02:31 AM EDT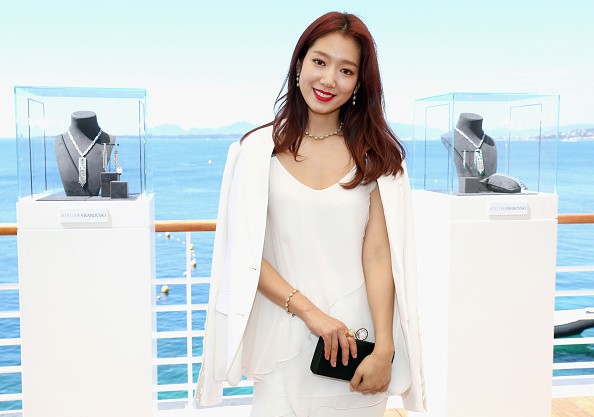 Park Shin Hye continues to prove that more than a pretty face, she is also an angel. It is reported that the actress will donate all the profits that she received from her fan meeting tour. Park Shin Hye has been doing a round of fan meetings since 2013 and has donated to a non-profit organization called Korea Food for the Hungry International or KFHI, a group dedicated to children's health and education. This year, she will again make a donation to the organization.
Last year, Park Shin Hye was inducted into KFHI's Philanthropy Club. The actress was inducted as the 36th member, after donating more than 100 million won, or $85,000 in total to the charity group. Park Shin Hye has been involved in the charity since 2011 and even served as a goodwill ambassador. She has done several projects and organized assistance like the Starlight Angel Project where she and fans reach out to children living in poverty all over the world. With Happy Home School, she covers heat expenses for poor families in South Korea. She also founded the Shin Hye Center, a children's multipurpose center. A second branch is on its way in the Philippines.
"Although I haven't done enough, I am both humbled by and grateful for this honor. To better fit the 'philanthropist' title, I will participate in charity even more diligently," Park Shin Hye said.
Her act of altruism doesn't end there. Just last December, Park Shin Hye donated approximately 50,000,000 won or $43,000 to the victims of the Seomun Market fire, according to the Korea Disaster Relief Association. It was Daegu's biggest market. Apparently, the actress did this without notifying the press or the media and made the donation discreetly. A representative from Park Shin Hye's label said, "We didn't know about Park Shin Hye's donations but it's true that she donated 50,000,000 KRW."
© 2023 Korea Portal, All rights reserved. Do not reproduce without permission.