iPad Pro 2 Release Date: Apple's Not Going to Release 12.9-inch Model, But 10.5-Inch Tablet All Set For the Launch At WWDC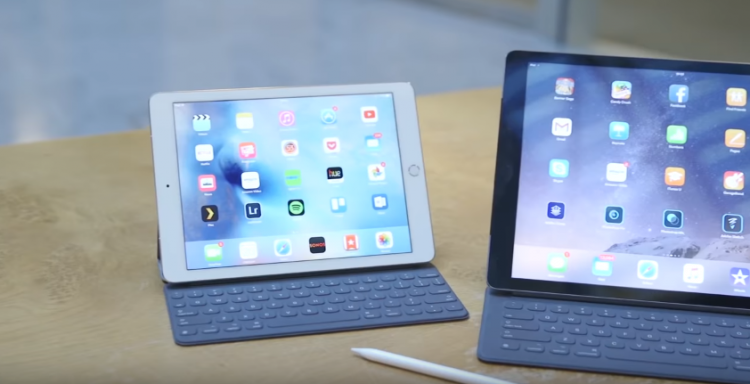 Apple fans surely marked the date June 5 for the most anticipated event in the tech community. In the WWDC event, Apple is going to unveil a series of products including iPad Pro 2. The upcoming tablet will offer high-end features like a pro tablet.
Apple is expected to release four variants of iPad Pro 2 including 12.9-inch, 10.5-inch, 10-inch and 9.7-inch models at WWDC in June. But according to new reports coming from Digitimes, the mass production of 12.9-inch pro model is still unclear. The reports even claimed that the company is planning to launch a smaller version of iPad Pro 2 with 10.5-inch model.
The reports claimed that the company is experiencing immense sales of 10.5-inch iPad Pro recently. The experts believed that the company is expected to grow with the sales of 600,000 units in July and it is also expected that Apple will reach its desired goal of 5 million annual sales. Experts even believed that Apple will launch 10.5-inch iPad Pro 2 in order to meet the increasing demand.
On the other hand, reliable Apple Analyst KGI's Ming-Chi Kuo stated that the chances of launching iPad Pro 2 10.5-inch model are 70% higher than its 12.9-inch models. He even predicted that Apple will launch two new hardware products next month including 10.5-inch iPad Pro 2 and Siri Speaker.
Repeating previous claims, Kuo says there is a more than 50% chance of the Siri Speaker which is an all-new category for the company for competing Google Home. The sources from the upstream supply chain noted that Apple's inexpensive 9.7-inch iPad is expected to accelerate Apple's pace on phasing out the iPad mini 4 from the market.
In short, iPad Pro 2, the 12.9-inch model is not going to be revealed in June, as the company has different plans to fulfill the massive demands of 10.5-inch model. The DigiTimes researcher even claimed that the release of iPad Pro 2, 10.5-inch model will increase the World Wide sales from 8.74 million units to 8.9 million units.
© 2018 Korea Portal, All rights reserved. Do not reproduce without permission.