'Ruler: Master Of The Mask' Posts Impressive Ratings, Viewership Shares To Mirror 'Love In The Moonlight' Success?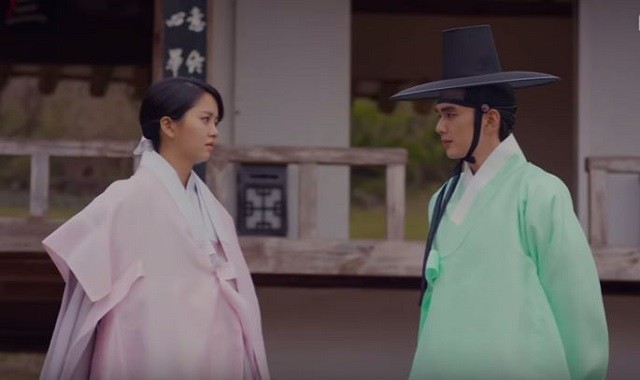 "Ruler: Master of the Mask" continues to reign over the Wednesday-Thursday TV rating race. The said MBC historical series also appears to be on track to reach the same level of success as the hit KBS drama "Love in the Moonlight."
Kim So Hyun and Yoo Seung Ho's drama "Ruler: Master of the Mask" posted its highest TV rating since it aired its first episode. The MBC series reached nationwide viewership shares of 11.2 percent for episode 5 and 12.5 percent for episode 6 that aired on May 17, according to Nielsen Korea, as cited by OSEN.
Moreover, "Ruler: Master of the Mask" episode 7 and episode 8 registered strong viewership shares across the South Korean nation. Aired on May 18, the said two episodes posted TV ratings of 12 percent and 13.4 percent, respectively.
With "Ruler: Master of the Mask" posting double-digit ratings, the KBS suspense drama "Queen of Mystery" that previously held the top spot dropped to second place for the second consecutive week. The said series' episode 13 that was released on May 17 reached 8.7 percent, while the two 30-minute "Suspicious Partner" episodes registered nationwide viewership shares of 6.8 percent and 7.4 percent.
Given the increasing ratings of "Ruler: Master of the Mask," many viewers are hoping for the MBC drama to mirror the success posted by the 2016 historical series "Love in the Moonlight." The said KBS drama crossed the 15 percent viewership mark during its second week broadcast and reached peak ratings of 23 percent.
Meanwhile, Kim So Hyun and Yoo Seung Ho recently revealed what they plan to do if TV ratings for "Ruler: Master of the Mask" exceed 20 percent. The actress shared during a V Live interview, as cited by Soompi, that she and her fellow castmates will hold a fan signing event for viewers while wearing the traditional costumes that they wore in the drama.
The upcoming "Ruler: Master of the Mask" episodes 9 and 10 will be aired on May 24. Two 30-minute episodes are released every Wednesday and Thursday on MBC.
© 2018 Korea Portal, All rights reserved. Do not reproduce without permission.