'Frozen 2' Release Date, News & Update: Josh Gad Dropped Major Details! Disney To Pursue Lesbian Elsa Plot? Anna, Olaf, Kristoff Return!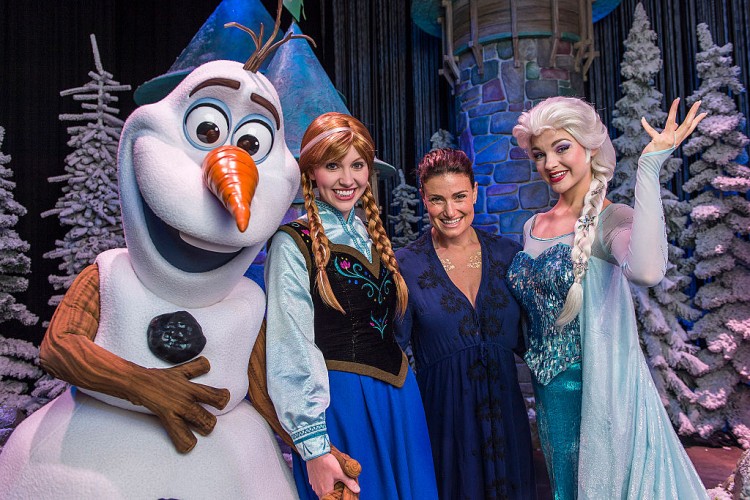 Thousands of fans now have a reason to celebrate after Disney finally announced the official release date of the imminent "Frozen 2" movie. However, theories about what the storyline of the upcoming sequel could be continue to surge due to the lack of verified details about it.
News-Press shared that Disney has finally made known that "Frozen 2" is not going to be released next year, opposing the rumors claiming that it will be having a surprise premiere in 2018. According to the publication, the sequel installment of the popular animated film is going to be shown in theaters starting Nov. 27, 2019.
Olaf actor Josh Gad has announced the official "Frozen 2" release date via his Twitter account, which broke the internet for a while. "Mark your calendars. FROZEN 2 is coming NOVEMBER 27 2019 @WaltDisneyCo @DisneyAnimation #Frozen2," the co-star of Idina Menzel and Kristen Bell has confirmed.
Moreover, it has also been revealed that Idina Menzel, Kristen Bell, Josh Gad, Jonathan Groff and Frank Welker are going to be back to voice Elsa, Anna, Olaf, Kristoff and Sven, respectively. What remains unclear right now is the storyline of the upcoming "Frozen 2" movie as Disney has not yet revealed any clues about it.
Rumors are rife that Elsa could possibly come out in the upcoming "Frozen 2" film as she is said to fall in love with no less than her own sister, Anna, who reportedly happened to be adopted. Poor Primadonna has shared that there have been reports claiming Elsa as the first-ever lesbian Disney princess.
Sources have claimed that the "Let It Go" theme song of the first movie is actually about coming out, which sparked rumors that this could be hinting that Elsa is gay. Other "Frozen 2" theories even claimed that Tarzan could possibly be the long lost brother of Elsa and Anna.
While these theories is not impossible to happen in the imminent sequel film, it should be noted that these are mere hearsays that need to be confirmed. Stay tuned to Korea Portal for more news and updates about "Frozen 2" movie!
© 2018 Korea Portal, All rights reserved. Do not reproduce without permission.